Watch the recording of the webinar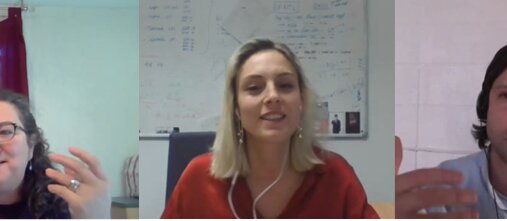 Colonial spatialities and contestation in the city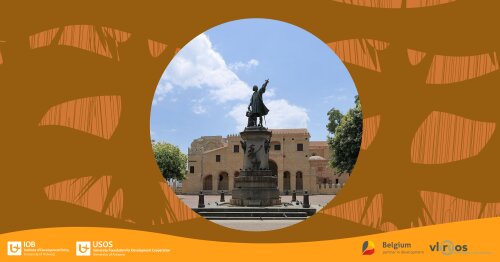 We are in the midst of the 'urban turn' in which cities are often said to be the nuclei of global transformation. However, while the centre of gravity of the urban transition is mainly situated in the 'global South', it is still mostly western knowledge that is informing our debates on cities and urbanisation. A decolonized and decolonizing perspective on (future) urbanisation is thus vital for tackling modern urban transformations and sustainability questions.

In the fifth debate of the 2020 edition of Debating Development, we will challenge some of the dominant narratives on development, western civilisation and modernisation underlying current debates of urban transformation. We will do this by zooming in and laying bare the historical colonial roots and neo-colonial patterns of inequalities, power, space, identity and belonging that we see in cities today. A critical look will be taken at basic binaries that are too often deployed when talking about cities: urban/rural, informality/formality and public/private are dualisms that are more complex than orthodox urbanism studies would suggest. Finally, we will shed some light on current forms of contestation against these persistent patterns of spatial inequalities.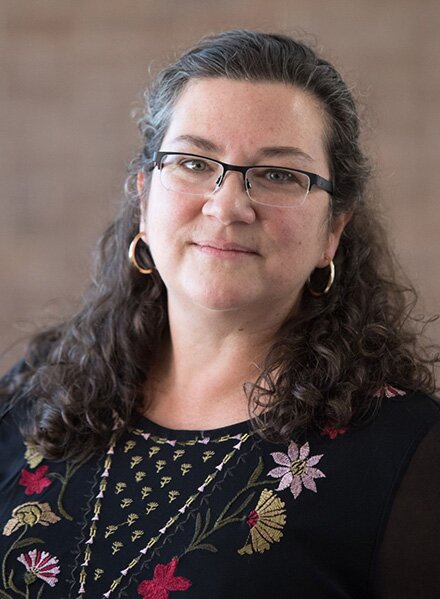 Christina M. Jiménez (keynote) is Chair and Professor in the Department of History at University of Colorado Colorado Springs (UCCS). She has a Ph.D. and M.A. in Latin American History from the University of California, San Diego. She teaches a range of classes in Mexican history, Latinx/Hispanic histories, Latin American History, comparative urban history, immigrant histories, and citizenship studies. Her historical research specializes in Mexican History, Latin American History and the history of cities and citizenship.
Jimenez is also a workshop facilitator, leading challenging conversations around diversity, inclusion, systems of privilege, systems of oppression/ marginalization, and strategies for social change. She is co-editor (with Ferber, Herrera, and Samuels) of The Matrix Reader: Examining the Dynamics of Oppression and Privilege (McGraw-Hill, 2008). For over a decade, she was a lead learner of the Knapsack Institute held at UCCS each June, an intensive workshop for activists and educators working on social justice issues.Jiménez has received several recognitions and honors, including, the UCCS Chancellor's Award (2016), UCCS Award for Faculty Contributions to Diversity and Inclusiveness (2013), the "Outstanding Teaching Award" from the College of Letters, Arts, and Sciences (2008). More information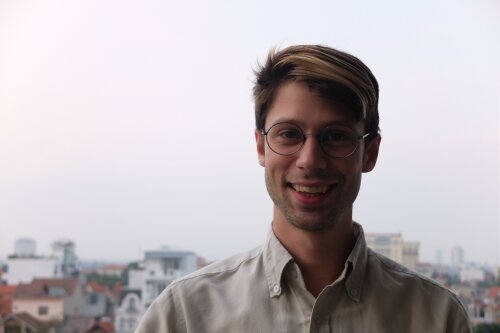 The current work of Aaron Vansintjan (discussant) includes two axes: the urban political ecology of gentrification, and degrowth. He is finishing his PhD dissertation, titled 'A piece of land is a piece of gold: Gentrification, value, and material life'. Through a comparative ethnographic study of gentrification in Hanoi and Montreal, he explores how people's foodways, community wealth, and use of public space relate to the valorisation of urban space through the gentrification process, and, alternatively, catalyse resistance. He is particularly interested in gentrification as a value conflict between capital and community wealth, enacted through daily life, as well as the different forms that gentrification takes in the Global North and South.
His other research revolves around degrowth. He is currently co-authoring a textbook on degrowth, 'Degrowth: Pathways to Post-Capitalism' for Verso Books with Andrea Vetter and Matthias Schmelzer, and has written about degrowth and urbanization, the economics of degrowth, and the politics of degrowth in various venues. More information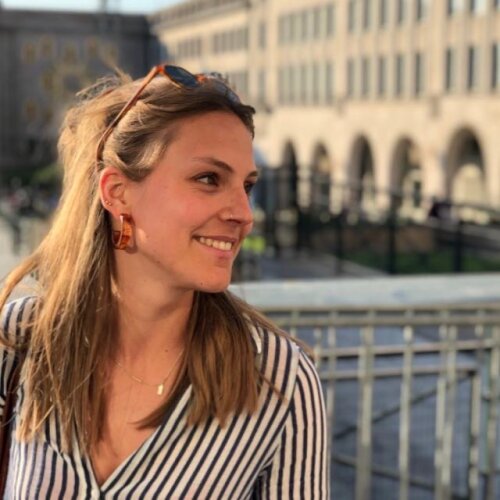 Hanne Van Cappellen (moderator) is a research and teaching assistant and a PhD candidate in Development Studies at the Institute of Development Policy (IOB) of the University of Antwerp, Belgium. She holds a Master in Advanced Studies in Economics as well as a Master in Cultures and Development Studies (Anthropology), both from the KULeuven, Belgium. In her PhD research, she focuses on the impact of urbanization on social change in Sub-Saharan Africa from a multidisciplinary perspective. Currently, she is looking into the effect of urbanization on rural labour dynamics for three countries in sub-Saharan Africa, using household survey data and satellite Night Time Lights data. In the qualitative part of her PhD research she is focusing specifically on the Kagera region in Tanzania. For this part she is using previously gathered rich qualitative data as well as her own collected data to do an in depth study on the link between urbanisation and occupational mobility and identity.
​