Watch the recording of the webinar

Feminist ecologies & Coloniality of the body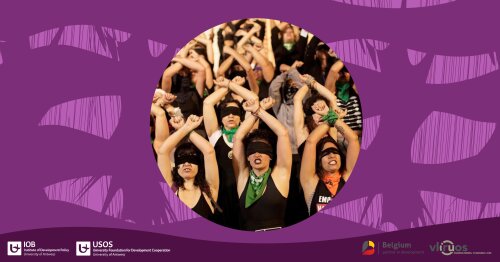 The deconstruction of 'naturalized' normative understandings of the human body and thus of gender and sexuality that some scientific knowledge and moral beliefs have traditionally positioned as objective, is a fundamental endeavor to pursue broader understandings of gender and sexuality that contribute to build progressist and just environments for the difference in contemporary society. In the fourth debate of the 2020 edition of Debating Development, we will focus on the intersection of activism, feminism and ecology to reflect on how to strengthen decolonial perspectives on the human body, with a particular emphasis on the convergences and divergences among 'northern' and 'southern' perspectives on the topic.
Keynote speaker: Dr. Brigitte Baptiste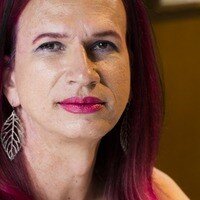 Dr. Brigitte Baptiste is a Colombian biologist (Pontificia Universidad Javeriana), master in Tropical Development and Conservation (University of Florida) and Doctor honoris causa in Environmental Management (Unipaz). Before she was appointed in 2019 as the Rector of EAN University (Bogota, Colombia), she was Director for several years of the Alexander Von Humboldt Institute for Research on Biologic Resources, the main public-private institute in Colombia devoted to research on biodiversity, ecosystems and conservation to inform public policy and decision making. She is recognized for transforming the Institute into a center for environmental research focused in the interactions of humans with the ecosystems from integrative perspectives and for positioning the Institute as a key actor for environmental management and for peace building in Colombia.
As a transgender woman and a devoted academic, she has dedicated part of her work to propose transgressive and progressive visions of ecology and the human body, from perspectives framed under the so called queer ecology. In many of her speeches, she argues that many of the human behaviors and characteristics considered as unnatural from moral perspectives that lead to discrimination are actually found in several species. By doing so, she makes a relevant and original contribution to feminism and decolonial perspectives of ecology, conservation and understandings of the human body.
Discussant: Iris Verschaeve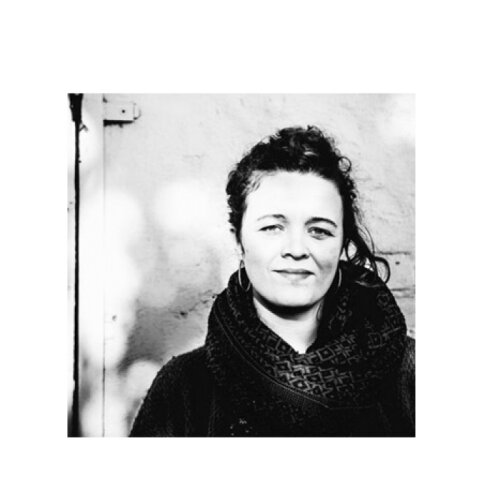 Iris Verschaeve is the co-chair of Furia, a Belgian independent think tank that puts equality, self-determination and solidarity central. Furia links critical reflection to concrete action and strives for a solidary and inclusive society without inequality and discrimination. It starts from the real lives of people and takes into account the perspectives of as many v/m/x as possible in its analyses and actions. Furia pays attention to people's different sub-identities (intersectionality), so not only gender/gender, but also class, disability, ethnicity, age, sexual orientation and so on. After all, these partial aspects of your identity largely determine your (power) position. Furia wants to set society in motion with its activities and actions and with this aim it interferes in the social debate and formulates policy demands. Iris calls herself a 'belly feminist' and has been active at Furia since 2014. Within the board, Iris takes on a part of the personnel policy and tries to streamline Furia's communication where possible. Key words that characterize Iris are direct communication, authenticity and connectedness.
Next to her feminist engagement at Furia, Iris works in the nature and environment sector. She is a staff member at the 'Gents MilieuFront (GMF)', a regional environmental organization that is focused on environmental themes of which especially urban mobility. Its actions are directed mainly toward local governments, inhabitants and companies in the region of Ghent. Occasionally, she also volunteers as a translator or mentor at Catapa vzw, a social movement that denounces the impact of mining. In this movement she is able to turn her big interest for Latin America into action.
Moderator: Juan Sebastian Velez Triana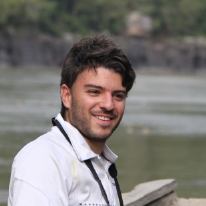 Juan Sebastian Velez Triana is anthropologist and holds a master's degree in Rural Development (Pontificia Universidad Javeriana, Colombia). He is currently PhD student and academic assistant at the Insitute of Development Policy (IOB) of the University of Antwerp, and a research associate in the Center for Alternatives to Development (CEALDES) in Colombia. He works on topics related to political ecology, environmental justice, environmental anthropology, especially on contemporary debates on the modern culture/nature dualism, social-ecological change, environmental policies, social-environmental conflicts and social movements and activism in contexts of conflict/peace building in Colombia. He is currently developing his PhD research on 'Neoliberal conservation and hybrid resistances in Colombia: A scalar political ecology of environmental governance and social-ecological change in the Andean-Amazonian conservation corridor'.