Discover the (hi)story of the magic lantern
Physical activity (mini-exposition) on Science & Technology for adults

Location: Lange Winkelstraat 9, Antwerp, Belgium
Time: 10h - 17h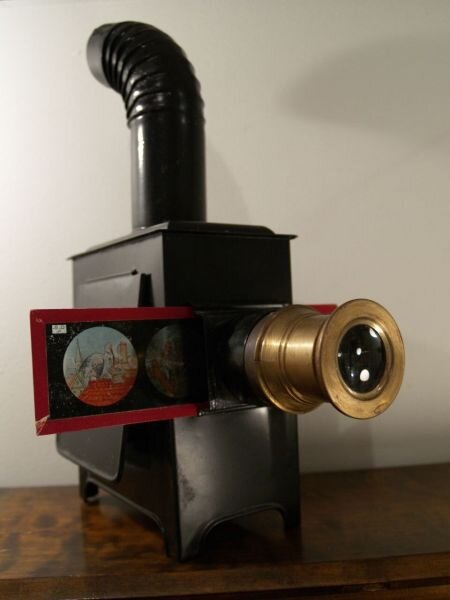 ​
The magic lantern and its applications, such as phantasmagoria, have a fascinating history. Which optical illusions were used to frighten people? How could a magic lantern show depict science and scare people at the same time?

Discover the fascination with ghosts and spirits in this mini exhibition of unique slides, magic lanterns and curious objects.

Find out more here.
Scare each other with your own homemade magic lantern
Workshop for children aged 6 - 12
Location: Lange Winkelstraat 9, Antwerp, Belgium
Time: 10h - 17h
Do you enjoy getting your creep on with ghosts and ghouls? In this workshop you can draw up your own horror story and make it come to life with your own self-made magic lantern. Cut and paste a show-box, put your drawing skills into motion and scare everyone to death!

Find out more here.
Organized by researchers of the B-Magic project (The Magic Lantern and its Cultural Impact as a Visual Mass Medium in Belgium) of the Research Centre for Visual Poetics. Made possible by Antwerp University.