Université Catholique de Bukavu
We collaborate with the Centre d'Expertise en Gestion Minière (CEGEMI), a research center that was established in 2011 at the Université Catholique de Bukavu. On CEGEMI's website, the center's activities are presented and publications can be accessed.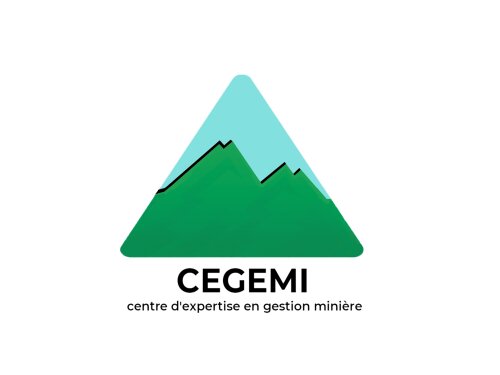 We collaborate with the Université de Lubumbashi, more specifically with the Faculty of Law, the School of Criminology and the Faculty of Social Sciences.
We work with young researchers in the project, but we also teach a course on Research Design in Social Sciences, which aims to empower Congolese researchers to develop their own research proposal. In October 2022 Sarah Katz-Lavigne and Sara Geenen have taught on research paradigms, ethics, and qualitative methodologies. Watch a video here.
We are deeply saddened to announce the unexpected passing of Mr. Élysée Kasongo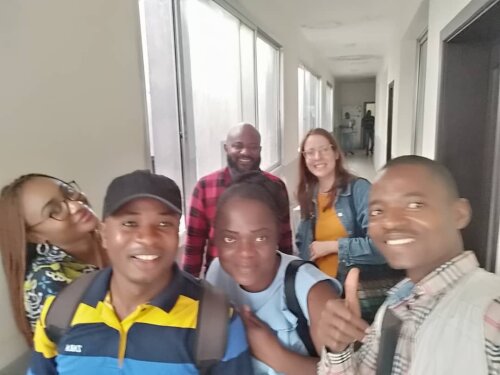 We are deeply saddened to announce that Mr. Élysée Kasongo (front left), member of the Driving Change-UNILU research team, has unexpectedly passed away. We welcomed Elysée to our Driving Change project in January 2023.
Élysée had a kind and open spirit, great intellectual abilities and determination and dedication to his work. Élysée was very compassionate and open to all people, which was evident during our Kolwezi mine site visits as a team. Élysée loved chatting to everyone, taking photos and sharing good times with people in the community, and his enthusiasm was contagious. The team has been working together since January, and has experienced some intense moments together. The pain that the team members are currently feeling shows just how close they had become.
Elysée was a devoted husband and father as well as staff member of the University of Lubumbashi, who was an example to many colleagues and students. We are grateful for everything Élysée gave us, for his dedication, his sense of professionalism and his friendship with his teammates. His departure is a heartbreak. He will be forever engraved in our hearts.
We therefore reiterate our sincere condolences to the entire family of Mr Elysée Kasongo.