Location: Antwerp Zoo, Koningin Astridplein 20-26, 2018 Antwerp
Time: 10 am - 5 pm
Entrance: free, no reservation required. The Dutch version of this text can be found on the Science Day (Dag van de Wetenschap) website​
Learning at the fairground? That may sound a bit strange now, but it was possible in the 19th century!
The Science at the Fair project at the University of Antwerp explores the role that itinerant showpeople played in spreading knowledge about scientific and technological advances in Western Europe between 1850 and 1914.
Relive the fair's past with Cinema SciFair and journey through images of spectacular scientific advances, wonders of nature and supernatural phenomena against the majestic backdrop of the Antwerp Zoo. The youngest visitors can colour their own fairground poster!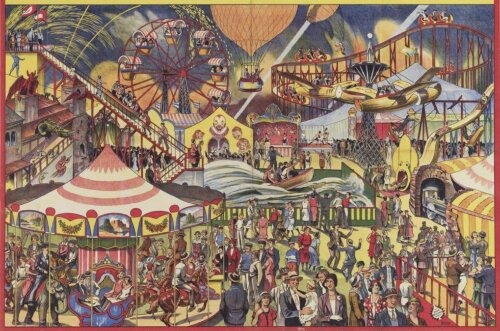 ​