Time: 11h-16h
Location: FOMU Antwerp, Waalsekaai 47 - entrance hall
Entrance: free (the entire museum will also have free entry from 10h-18h)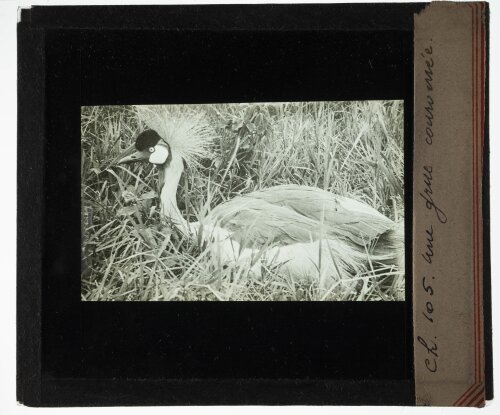 What do a magic lantern, an old movie projector and a Kaiserpanorama have to do with animals? Come find out on Erfgoeddag (Heritage Day) at the FOMU. The theme of Heritage Day this year is "Beestig!" (Beastly!) and is centred around animals.

More than a hundred years ago, these devices were sights to behold at the fairground: those who had never seen a lion, elephant or monkey in real life could admire these exotic animals at the 'foor' (fair). In a time before television, the internet and social media, these were technological marvels: the wild animals looked life-like and dangerous.

Together with FOMU and B-magic, SciFair developed an adapted programme. Discover the fairground and visual culture of the past through interactive digital demonstrations, Cinema SciFair and the Kaiserpanorama.

Read all about SciFair and B-magic at the FOMU on Erfggoeddag in Dutch on the FOMU website.
Cinema SciFair: 11h-16h

What did a funfair look like 100 years ago? Dive into Cinema SciFair and get a glimpse into fairgrounds of the past. An old film projector from the FOMU collection will show you images and clips of animals, natural wonders and supernatural phenomena.

Children can design their own fairground posters as well.

The magic lantern goes digital: 11h-16h

FOMU is bringing out an original magic lantern from the FOMU collection for Heritage Day. This device was popular from the seventeenth to mid-twentieth centuries and was used to display images on glass slides to large groups of people.

Glass slides today are massively digitized and made searchable by historians. Search the CLIP database of digitized glass plates yourself and find out whether your favourite animal was already a popular crowd pleaser 150 years ago.

The Kaiserpanorama in action: 14h-15h30

The Kaiserpanorama is a masterpiece from the FOMU collection that is on display once again in the framework of the exhibition Grace Ndiritu Reimagines the FOMU Collection after a thorough restoration. Crafted in 1905, the panorama was a modern machine, an "automaton" intended to bring a photographic spectacle to a mass audience in 3D.

This Kaiserpanorama was originally on display at the Antwerp Zoo, with photographs of animals taken by Antwerp photographer Joseph Maes. On the occasion of Erfgoeddag, you can see the Kaiserpanorama in motion.

Experience how the Kaiserpanorama was used in the early twentieth century. Take a seat on one of the stools and watch the stereo images one by one as they rotate. It takes about 15 minutes to see all the images.