Date: 27 November 2022
Time: 10h-17h
Location: Lange Winkelstraat, 2000 Antwerp

Learning at the fair? It might seem impossible now, but it was very commonplace in the nineteenth century!
Science at the Fair explores the role that itinerant showpeople played in spreading information about scientific and technological advances in Western Europe between 1850 and 1914.
Relive the fair's past with Cinema SciFair and travel through images of spectacular scientific advances, wonders of nature and supernatural phenomena.

Stay up-to-date through the Dag van de Wetenschap's website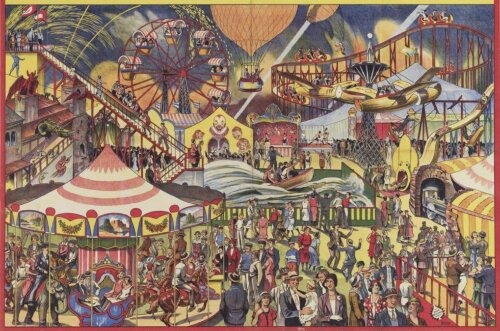 Paris Amusement Park, 1932. Poster by Adolph Friedländer, Theater collection UvA (Allard Pierson)