Location: STEM, Zwijgershoek 14, 9100 Sint-Niklaas
Date and time: 7 December 2023, from 8 pm
Entrance: free, but registration required through the STEM website
The lecture will be in Dutch.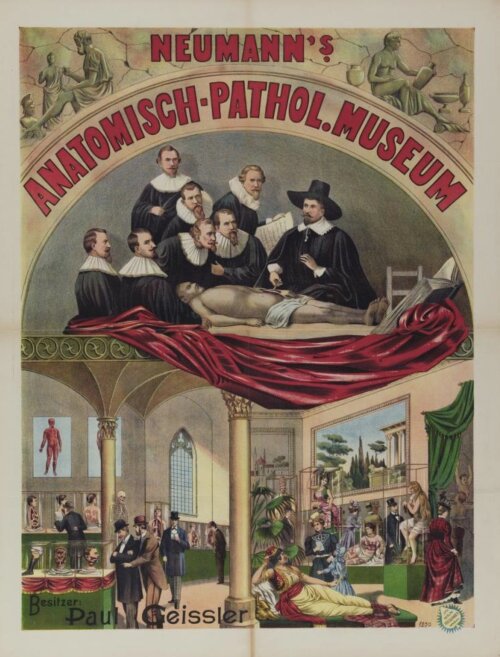 Popularizing anatomy museums were a real crowd favourite in the nineteenth and early twentieth centuries. With collections of medical wax figures, specimens, and medical innovations, such as the incubator, these museums travelled from fairground to fairground. After a sweet snack and a ride on the carousel, visitors could learn about how the body works, the dangers of all kinds of diseases and contemporary medical advances.
These museums were the ultimate cross-pollination between science, thrills and art. How were these museums created and what exactly was there to see and learn? And why don't we see anatomy museums at the fairgrounds today? PhD student Gitte Samoy will immerse you in the rich history of science entertainment at fairgrounds. She does so through the striking stories of, among others, the Spitzner Museum, which was on display at Belgian fairgrounds for no less than 80 years.
Image: Allard Pierson, Theater Collection, object number TEY0010002475