Pelvic Floor Ultrasound Course by Prof. Hans Peter Dietz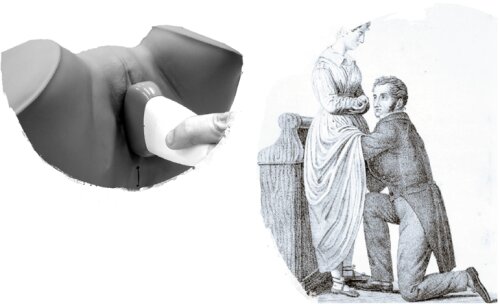 22nd of Oct 2022, 9h00-17h00
Discovering, in detail, anatomy in motion of the pelvic floor and pelvic organs during live scan sessions
Prof. HP Dietz gives an overview of different techniques of imaging in urogynecology, followed by a detailed teaching about the possibilities of pelvic floor ultrasound to assess anatomy and function of the anterior compartment (urethra and bladder), the central compartment (the vagina, vault and uterus) and the posterior compartment (rectal ampulla, anal canal, anal sphincter).
The imaging of the pelvic floor muscles and its integrity (levator ani avulsions, hiatal ballooning) and the visualization of slings and meshes (pre-op versus postop assessment) will be discussed extensively.
Programme
Lectures
Anterior and central compartments
Posterior compartment and anal sphincter
Slings and meshes
Birth trauma: anal sphincter defects and levator avulsion
Life scanning
Live demonstrations of 3D/4D dynamic pelvic floor ultrasound.
Light lunch will be provided.
Organizing Committee
Women's Pelvic Health Antwerp (ASTARC)
Dean Prof. dr. G. Hubens, UAntwerpen, UZA
dr. H. Neels , UAntwerpen, UZA
Prof. dr. Y. Jacquemyn, UAntwerpen, UZA
Prof. Dr. De Wachter, UAntwerpen, UZA
Prof. dr. J. Deprest, KULeuven, UZLeuven
Venue
University of Antwerp, Campus Drie Eiken (Universiteitsplein 1, 2610 Antwerp)
Building O
Free car park: Parking 2
Registration
Preregistration is possible here.
Preregistration normal price = € 150
Preregistration for students = € 100
Pre-registration is ONLY valid after subscription via the online link and fee transfer at BE31 0010 8931 5555 mentioning "21GOG02cursusdietz" and name.
Registration on site costs € 185.
Accreditatie "Ethiek en Economie" in request.
Pro-Q-Kine accreditatie in request.
Target Audience
Trainees and specialists in Gynaecology and Urology, Gastro-enterology, Abdominal Surgery; Physiotherapists, Midwifes and nurses, with special interest are welcome.
Main Sponsor
GE General Electrics
Contact address