Eddy Van de Voorde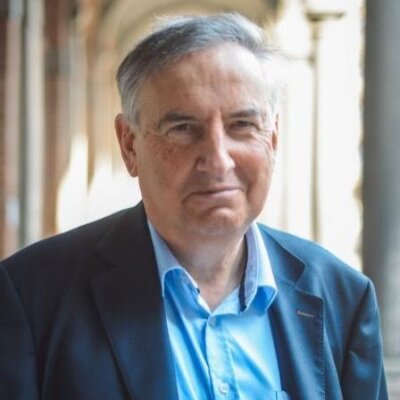 Eddy Van de Voorde is Full Professor at the University of Antwerp, Faculty of Business and Economics. His activities are situated in Maritime Economics, Port Economics, Air Transport and Logistics. He is in charge of a lot of new research projects, financed by various Belgian and international governments and private organizations. His research, particularly in the field of modelling freight transport, has resulted in a long list of publications in leading academic journals. Moreover, he recently has co-authored various standard-works in the field of transport economics and models.
He is also a professor at the University of Ghent and at the Technical University of Delft, and he is visiting professor at different foreign universities, such as Lisbon, Bari, London (City University) and MIT (Cambridge, USA). In 2011 he got a visiting professorship at the Sapienza University in Rome.
In the past years he fulfilled different functions in international scientific associations, such as being the vice-chair of the International Association of Maritime Economists (IAME), vice-chair of the scientific committee of the World Conference on Transport Research Society (WCTRS) and chair of the Benelux Interuniversity Group of Transport Economists (BIVEC). He is/was also a member of the editorial board of a number of international journals, such as Maritime Policy and Management, Transport Policy, Transportation Research-E, Transport Policy Cases, Journal of Air Transport Management and the International Journal of Transport Economics.
In 2005, he was awarded in Genua a prestigious international prize, the Premio Internationale delle Communicazioni "Cristoforo Colombo", for his scientific research in the field of Maritime Economics.
The weekly office hour takes place on Monday, 16h-17h. Attention: the office hour is cancelled until further notice. It is possible to contact Prof. dr. Eddy Van de Voorde by mail on Monday between 16h and 17h.
Arrangement for master theses: send your texts via e-mail. You will receive feedback by mail, of by phone if needed or wanted.
Department
Statute & functions
Emeritus
emeritus occasional assignment