Matthias De Groof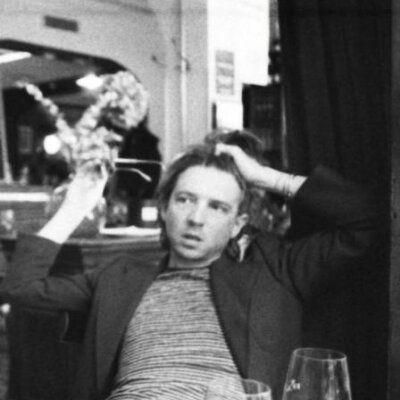 Matthias De Groof has held fellow appointments at the New York University's Tisch School of the Arts as a Fulbright scholar; the Helsinki Collegium for Advanced Studies; the Africa Multiple Cluster of Excellence of the Bayreuth University; the VUB; and the Waseda University in Tokyo.
He has Master's degrees in Philosophy (HIW - KU Leuven), International Relations (UC Louvain), Cinema Studies (UAntwerp) and African Studies (Uganda Martyrs University). After his PhD in Cinema Studies on African cinema, he worked on postcolonial film theory as a postdoctoral fellow of the Research Foundation Flanders (FWO) at the University of Antwerp.
He taught the courses 'World Cinema,' 'Aesthetics,' 'Curating & Exhibiting' and 'Documentary Theory'.
His scholarly work has been published by Third Text, Cambridge Scholars, Columbia University Press, Visual Anthropology, Francofonia, Imaginations, Journal of African Cinema, Image [&] Narrative, Artl@s Bulletin, Ethische Perspectieven, Black Camera, L'Harmattan, Sternberg Press and Wallflower Press amongst others.
His edited book on Lumumba in the Arts is published with Leuven University Press, and reached the top-100 "books to escape the news" (LitHub). He is regularly invited to talk in non-academic contexts, to curate film programs and to write for MO* Magazine, Rekto:Verso, l'Art Même, Aktief, Filmmagie and Décadrages.
His own award-winning films have been presented at venues like the IFFR, Media City, Cannes Pan-African Film Festival, and FIFA.
Department
Statute & functions
Bijzonder academisch personeel