Sara Pabian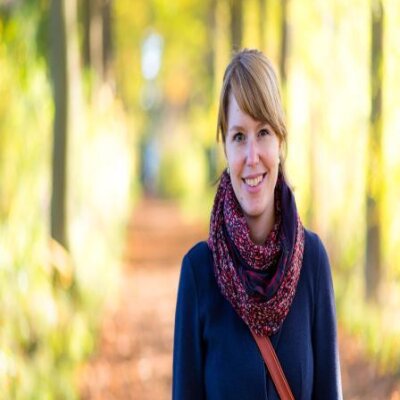 About
Sara Pabian (Ph.D.) is a halftime Assistant Professor and halftime Postdoc Researcher at the Department of Communication Studies, research group MIOS (Media, ICT, and Interpersonal Relations In Organisations and Society) at the University of Antwerp (Belgium). The focus of her research is on media use and (online) aggression. She investigates different roles (bully, victim and/or bystander) and links them (longitudinally) to aspects of the social, cognitive and emotional development of the adolescent. She is also interested in the long-term consequences of cyberbullying. Her research is currently funded by the Research Fund For Scientific Research - Flanders (FWO) and the Special Research Council of the University of Antwerp (BOF). The results of her research are published in International Journals, such as "Computers in Human Behavior", "Journal of Youth and Adolescence", "Personality and Individual Differences", "The Journal of Early Adolescence", "European Journal of Developmental Psychology" and "International Journal of Behavioral Development".
Teaching
The courses she teaches are related to strategic communication. Currently she teaches the following Master courses: "Internal Communication", "Research on effectiveness" and "Seminar Strategic Communication". In the past, she has taught "Interpersonal Communication" and "Media effects: Violence and Risk Behavior".
Examples of publications
Pabian, S., & Vandebosch, H. (2016). An investigation of short-term longitudinal associations between social anxiety and victimization and perpetration of traditional bullying and cyberbullying. Journal of Youth and Adolescence, 45(2), 328-339. https://doi.org/10.1007/s10964-015-0259-3.
Pabian, S., Vandebosch, H., Poels, K., Van Cleemput, K., & Bastiaensens, S. (2016). Exposure to cyberbullying as a bystander: An investigation of desensitization effects among early adolescents. Computers in Human Behavior, 62, 480-487. https://doi.org/10.1016/j.chb.2016.04.022
Pabian, S., De Backer, C., & Vandebosch, H. (2015). Dark Triad personality traits and adolescent cyber-aggression. Personality and individual differences, 75, 41-46. https://doi.org/10.1016/j.paid.2014.11.015
Department
Statute & functions
Bijzonder academisch personeel