Antwerp HeArts?
Antwerp HeArts (Healthcare for Artists) is the multidisciplinary centre of expertise for the prevention and treatment of artists' diseases. It was founded by the Antwerp University Hospital (UZA) and the University of Antwerp's Faculty of Medicine and Health Sciences.
Antwerp HeArts works for both professional and amateur artists.
Its three goals and main activities are to:
Provide optimized health care to artists with a disease
Contribute to the prevention of artists' diseases
Increase the knowledge and insights in this field through scientific research (read the abstracts in English) and training or education (view the presentations, some in Dutch, some in English)
Consultations@Antwerp HeArts
The consultations take place at the Antwerp University Hospital (UZA). You can request a consultation at Antwerp HeArts by calling +32 3 821 42 02 (Monday-Friday; 8.30 a.m.-12 noon and 1.30-5 p.m.).
Support Antwerp HeArts
Help artists with a disease through your expertise, financing or network!
1. Your expertise
If you think you can reinforce Antwerp HeArts with your expertise in healthcare for artists as a doctor, physiotherapist, psychologist, speech therapist or scientist, then get in touch with Prof Jan Gielen (clinical expertise) or Prof Nathalie Roussel (research expertise).
2. Financing
Support Antwerp HeArts' research and clinical practice financially by your gift or donation. Thank you for doing so!
3. Spread the word!
Talk about Antwerp HeArts to yournetwork. Share, forward, like, tweet, call, e-mail of simply speak about why you find Antwerp HeArts so interesting. Tell it to artists and artists' circles, health professionals and academics, services and organisations or anyone involved with the prevention or treatment of artists' diseases.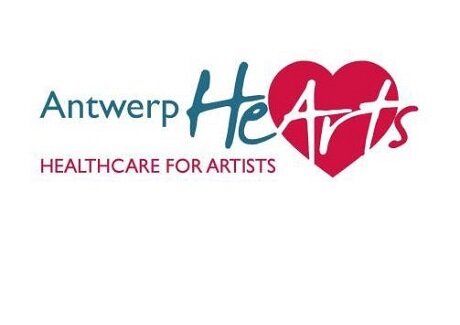 Consultation@Antwerp HeArts