Digital Maps and Archives - Activating Cartographic Collections in a Digital World
For a long time cartographic collections have been cherished as objects of great value and beauty, illustrating the evolving representation of the world, the city or the landscape. Over the past decade, the massive high-resolution digitization of historical maps, for instance in Belgium through the Cartesius-project, enabled the general public to explore map collections using easily accessible geographic search engines.
Over the next years however, it's time to move one step further: careful georeferencing and vectorization of maps, as well as the (semi-)automatic recognition of their content will allow us to link maps to other types of digital content (other maps but also textual sources and iconography). Nowadays, efforts of geo-spatialization, digitization and data-integration are still costly, time-consuming and fragmented. Several technologies – such as automatic transcription of old handwriting or automatic extraction of graphical forms from historical maps – are still in an experimental stage. However, initiatives like the European Time Machine bid, in which both the Belgian State Archives and the University of Antwerp participate, are aiming for a technological breakthrough creating the 'Big Data of the Past'.
DIGHIMAPS seeks to explore the potential of digital cartographic collections as key to unlock this new digital universe in which space enables an entirely novel way to organize, search, analyze and visualize archival data and collections. Building on existing efforts of digitization and geolocalization, DIGHIMAPS will consolidate and elaborate the available expertise in Digital Historical Geography at both the State Archives of Belgium and UAntwerp in research, teaching, scientific and societal services, as well as the management, preservation and dissemination of cartographic collections.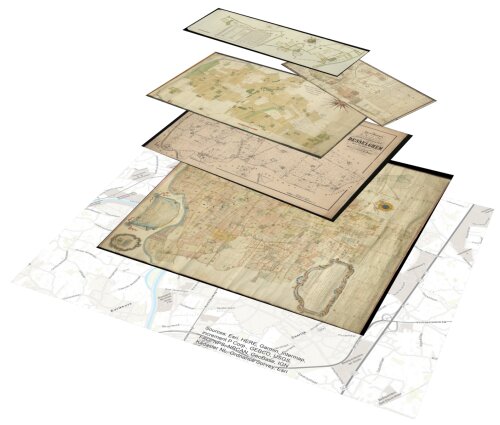 FED-tWIN is a new federal research programme to promote sustainable cooperation between ten Federal Scientific Institutions (FWIs)* and Belgian universities through the funding of joint research profiles.
The federal research policy office BELSPO coordinates this new federal programme, in which long-term research profiles (postdoc and ZAP) are funded. These research profiles are always a collaboration between a FWI and an university. The research profiles are executed by the researchers with a PhD. The researchers will be employed half-time at the university and half-time at the FWI.
FED-TWIN DigHimaps is funded by BELSPO.