The context of the research
Family migration has been the dominant legal mode of entry in most Europe countries in the last four decades (OECD, 2017). While European states have increasingly limited the legal entry of labour migrants - unless highly skilled - national governments can only partly restrict family migration without hindering fundamental civic and human rights of their own citizens (Kraler&Bonizzoni, 2010).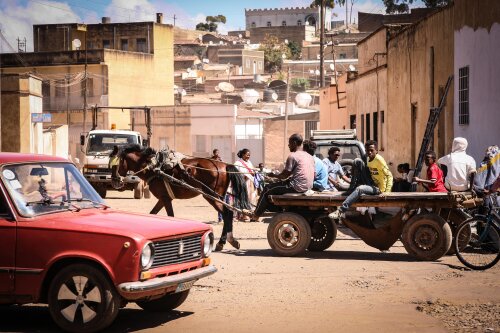 A trafficked street of Asmara, Eritrea (photo credit: M.Belloni)
However, scholars have observed how the right to family life has become stratified according the several factors, such as socio-economic, legal status, and family type. The theory of civic stratification (Morris, 2003; Bloch, 2015; Schweitzer, 2015) has been widely used to account to the differential rights of nationals, EU citizens, and extra-EU migrants to reunify with their family members. Ordered along a hierarchy of membership, these subjects have to meet different economic, bureaucratic and legal requirements to reunite with their family members who are residing abroad. Within this hierarchy refugees are formally in a relative positive position.
Most European states in fact allow refugees to access a facilitated procedure to reunify with their family members. They normally do not have to provide documentation of sufficient income and housing arrangements to be with their close relatives. Many studies, however, high-light how issues of timing, documentation and economic resources often make family reunions extremely difficult, if not impossible (Groenendijk, et al., 2007). While legal and geographic borders keep families apart, scholars have increasingly analysed how care, parenthood and intimate relationships are transnationally enacted among separated families through ICTs, mobile phones and social media (Carling et al. 2012; Baldassar and Merla, 2013). These transitional relationships - the support they provide as well as the pressure they put on migrants - influence their daily lives, their feeling of belonging to the hosting country, as well as conventional definition of families (Grillo, 2008).The above debates have only partially addressed the specific implications of family reunification procedures for refugees and migrants protected on humanitarian grounds.
Why is this research important?
Within the current migration scenario, this issue is of great relevance. With the arrival of over 1 million asylum seekers in 2015, European countries are now increasingly receiving requests for family visas by beneficiaries of international protection and related statuses. The regulations and practices ruling their family reunification will impact not only on refugees' wellbeing, but also on their long term integration and larger dynamics of social cohesion in national communities (Rousseau et al. 2001; Bonjour&Kraler, 2015). Exiled and Separated aims to pave the way for a better understanding of the difficulties experienced by refugees who want to reunite with their families.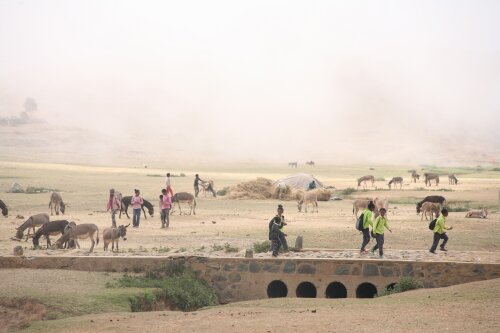 Children going to school: rural Eritrea (photo credits: M.Belloni)
How will the project be conducted
The project entails multi-sited ethnographic research among Eritrean and Somali refugees living in Belgium, Italy and with refugee families awaiting their applications to be processed in transit countries (e.g. Ethiopia, Sudan and Uganda). Interviews with visa officers, social workers and lawyers will be accompanied by participant observation in refugees' everyday life in different sites.
This multi-sited design will allow the researcher to grasp the complexity of transnational dynamics (intimate relationships as well as structural conditions) shaping the connections between refugees in Europe and their families waiting from afar.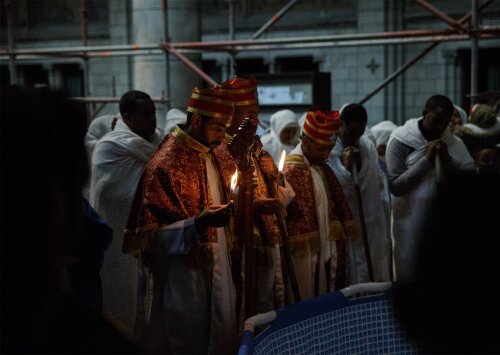 A baptism among the Eritrean community in Antwerp (photo credits: Jorge Alcalde)
​