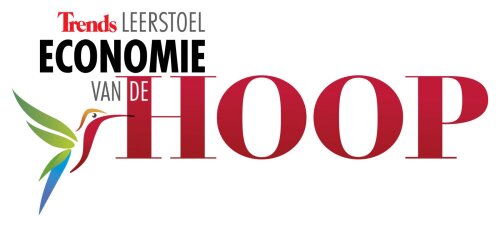 Our society is currently experiencing economic, technological, ecological and social upheavals, all of which are intertwined. This has important consequences for society as a whole and for the economy and businesses in particular. Society as well as individuals and entrepreneurs are actively looking for hopeful structures and networks to face today's challenges. Now, more than ever, we need an economy focused on people and on the environment.
Finding a better balance between economy, technology, ecology and society will be crucial, while people also desperately want to find meaning. They don't feel involved, and become jaded and alienated. Both the rising number of burn-out cases in the workplace and the unacceptably high rates of depression and suicide in our society point to a great need for what this chair calls 'an economy of hope'.
The Trends Economy of Hope Chair offers initiatives such as workshops, series of lectures, conferences and various forms of communication based on research into the problems outlined.
Chairholder: Hendrik Opdebeeck
Faculty: Arts
Active: since 2020
Partner: Roularta Media Group