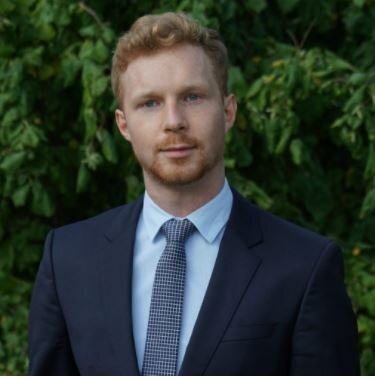 Author
aitaxadmin.eu is the project of David Hadwick, PhD researcher at the DigiTax Center of Excellence of the University of Antwerpen (Belgium) and PhD Fellow in legal fundamental research at the FWO Research Foundation for Flanders.

His research: 'Deus Tax Machina: The use of AI by tax administrations and its implications for taxpayers' fundamental rights in the EU' maps the use of tax machine-learning algorithms in the EU, and examines the consequences of such use on taxpayers' rights.
Mission Statement
aitaxadmin.eu is a citizen-science repository compiling all AI/machine-learning algorithms used by tax administration in EU Member States. Recent cases such as SyRI, the toeslagenaffaire, or more recently eKasa, have highlighted some of the risks associated with the use of machine-learning by tax authorities.

Accordingly, the goal of this website is to provide EU citizens with an easy-to-use exhaustive database of the machine-learning algorithms used by tax administrations, to promote legality, transparency and democratic oversight of EU algorithmic governance regimes.
Methodology
aitaxadmin.eu regularly performs 'sweeps' through the internet, and systematically analyse content which makes references to cases of AI/machine-learning algorithms used by EU tax authorities, such as literature of the OECD, IOTA, CIAT or incidental reports in national or local newspapers. After having identified algorithms, we compile them in our EU Overview and in our Country Reports and verify the function performed by the model, the data used and whether the algorithm is regulated by specific legal norms.
Sponsors
aitaxadmin.eu is sponsored by DigiTax and the Antwerp Tax Academy.
DigiTax is a Centre of Excellence within the University of Antwerp researching the challenges and opportunities that digitalisation brings for tax.
DigiTax regularly organise lectures, conferences and networking events on various tax and technology related subjects. Visit the DigiTax website.

The Antwerp Tax Academy is an interfaculty institute for tax science 'Antwerp Tax Academy' has been founded on 20 November 2012 and results from a co-operation between the faculties of Law, Arts,Business Economics, Political and Social Sciences, and the Antwerp Management School. The primary objectives of the Antwerp Tax Academy are to promote, facilitate and conduct multidisciplinary fundamental and applied scientific research. For further information, please refer to our research mission, background, objectives and lines of research. The pages about ongoing research and completed research list a number of our projects.