Dear all
The debate around decolonisation is alive and well in general society, including at this university – the University of Antwerp. This is no surprise, because those with a migration background in Belgium, from Africa or elsewhere, still face structural racism, micro-aggression, or prejudice – even at our university sometimes. 'Decolonisation' is actually a debate about the world we wish to have, the world we want. That debate often concerns the past. Because the way we deal with our past reflects what we want for the world of tomorrow.
Campus Middelheim at the University of Antwerp has a direct link to Belgium's colonial past.
Until 1962, that campus was home to the Belgian Colonial College, where men received an elite education to subsequently run the colonies. The Rector's Office is actually located in the main colonial building.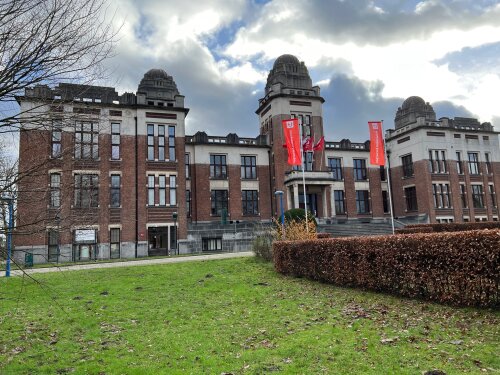 Campus Middelheim at the University of Antwerp

The Human Resources Department is in an annex, which is a replica of the Belgian governor's colonial home in Léopoldville, Kinshasa.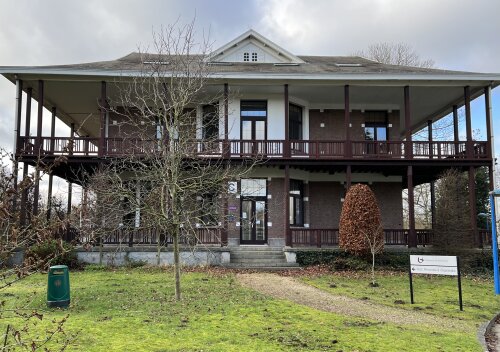 The annex where the Human Resources Department is located
To the right of the Rector's Office is a small overgrown monument – completely forgotten – in memory of Belgians from the Antwerp region who died in the Congo Free State, i.e. before 1908.

As rector, I want that legacy to be open for discussion. On 31 March, the ceremonial lecture hall of the main colonial building will officially be named the 'Patrice Lumumba lecture hall'.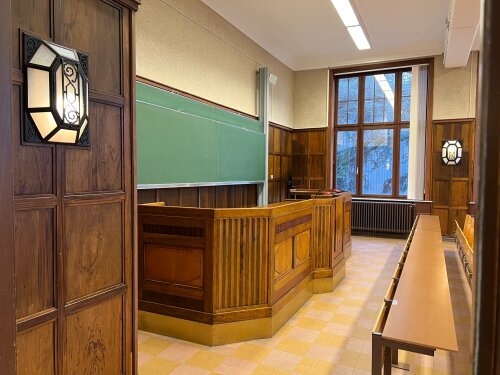 The lecture hall that will be named 'Patrice Lumumba lecture hall'
Lumumba became the first prime minister of an independent Congo in 1960 and was murdered on 17 January 1961 – 62 years ago. That murder happened in collaboration with Belgians and the Belgian government was aware of what was going on.

Lumumba denounced what a Belgian parliamentary commission recently also established about the colonial period: 'colonial domination and exploitation, violence and atrocities, individual human rights violations and racism and discrimination'.
In the decades since his death, Lumumba has – so to speak – transcended himself, and he has become an important symbol for emancipation, respect, equality, and human rights.
With this naming ceremony – attended by the family of the late Prime Minister Lumumba – a room will be named after him in a formerly official Belgian building. As a tribute. And as a beacon of reflection on the world we want.
We will organise additional activities in March. Every year, we will organise special activities in March around inclusion and diversity for our wide range of students and staff.
Symbolic actions are powerful and important, but they are not enough to fully address our university's colonial legacy. Above all, structural actions are needed, to critically examine our culture and mission and make adjustments where needed.
In the meantime, I invite every student and member of staff at the University of Antwerp to use that month of March to work together – starting from the debate on decolonisation – to create an institution that is even more structurally committed to diversity and inclusion, here and in the world.
This is of course a message not only for my university but for you all. My sincerest thanks for your commitment to society.