Talent Center: nurturing the pipeline of current and future talent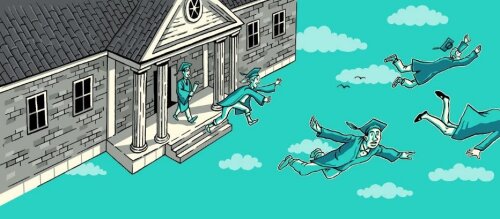 We pin our hopes for happiness on Love and Work.
And yet, in relation to both, we refuse to
Plan methodically,
To understand ourselves thoroughly,
To train relentlessly and,
To go into therapy before we act.
(The School of Life)
The University of Antwerp is an engaged employer for all its employees, irrespective of the duration of their contract. Based on a vision of motivating HR policy the university aims to invest in lifelong employability. This mission forms the basis of the Talent Center (HR Department): we aim to encourage and support early-career researchers in a pro-active management of their (future) career. For this purpose, the Talent Center organizes career counseling, training and networking initiatives that focus on career development and are tailor-made to early-career researchers.
Career Development for young researchers
As a PhD student or postdoc you are very passionate about your job. But, at the same time, your job might cause uncertainty and questions about your (future) career. Are you puzzled by questions such as "what after my PhD or postdoc"?, "what are my career perspectives, in or outside academia?", "is my profile a match with jobs outside academia?", "how can I take more control over my career (choices)"? … In brief, do you want support in managing your career? The Talent Center offers a various range of activities & trainings to help you steer your career.
Testimonials from participants collective and individual sessions career counseling
Although considering to leave the academic world wasn't easy, the subjects discussed within the workshop and the conversations with co-participants really gave me the push I needed to explore challenges outside my academic comfort zone.
A real eye-opener!
The workshop really responded to the specific needs of the participants.
I would certainly advise career counseling to all early-career researchers. The coach is deeply engaged and uses useful & relevant tools to support you in your career orientation.