Welcome to the website of the Lab of Medical Microbiology (LMM). The LMM has a world reputation in studying antibiotic use and resistance, as well as on the development of rapid diagnostic solutions by identifying and tapping the potential of newly emerging technologies for diagnostic applications.
Luke and Lucy - Auntie Biotica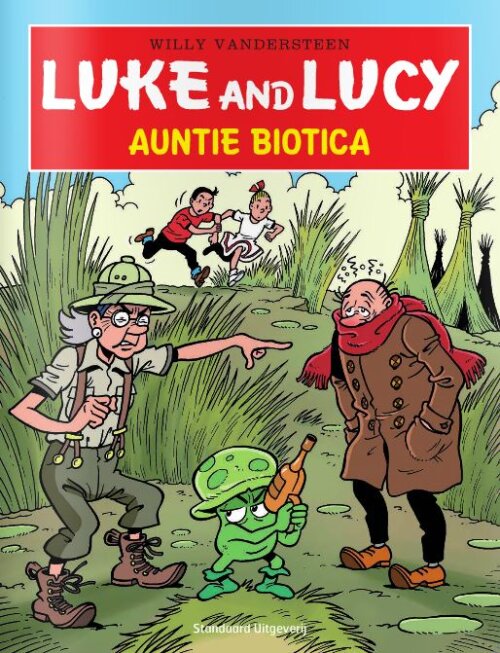 The Belgian Antibiotic Policy Coordination Committee (BAPCOC), under guidance of Herman Goossens and Samuel Coenen (UAntwerp), developed a comic on correct use of antibiotics as part of its most recent antibiotic awareness campaign.
Next to online and print versions in Dutch and French, an online version of this comic is now also available in English. Please enjoy reading the Luke and Lucy comic 'Auntie Biotica' at http://issuu.com/wpgbe/docs/auntie_biotica, and spread the news.
News
We are looking for an enthusiastic Web developer (at least 60%). Check the vacancy here!


LMM is involved in the new EU-funded AmReSu project on strengthening antimicrobial resistance surveillance in Croatia and Hungary. Read more.


Herman Goossens, Coordinator of LMM, is one of the most-cited scientists around the world. Read more.