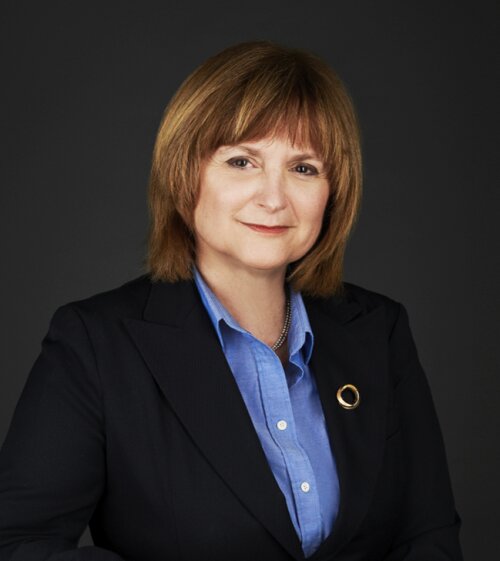 Dr. Arjana Tambic Andrasevic is a medical doctor, clinical microbiologist and head of the Department of Medical Microbiology at the University Hospital for Infectious Diseases in Zagreb, Croatia. The University Hospital is a partner in the AmReSu project and Arjana is head of the Croatian team within the project.
How would you describe the importance of the project for your country, in particular, and why is it necessary?
Arjana: The Department of Clinical Microbiology is the seat of the National Reference Center for Antimicrobial Resistance Surveillance. We have a key role in AMR surveillance in Croatia. For 25 years now, we have had a great network of microbiology laboratories from all over the country. It provides good surveillance data, the network members are highly engaged and therefore we, at the Reference Center, have the responsibility to get the most out of the data and isolates collected.
There is a lot of interest in international projects. Introducing whole genome sequencing would greatly improve our knowledge on what is going on with our resistant strains. Currently, we are doing molecular analysis to detect major resistance mechanisms but when it comes to outbreak analysis, our feedback rate could improve. New technologies will allow us to play our reference role even better and help to build capacity and knowledge.
When would you say the project will be successful for you, what would you like to get out of it from your perspective?
Arjana: In the first place, knowledge building and technical expertise, but also being able to continue to collaborate with the other partners, the Semmelweis University, the University of Antwerp and the Balears Institute IdISba. We hope to stay in touch and keep exchanging ideas.
Could you briefly describe the work your group is doing?
Arjana: We are a multifaceted group. Our primary task is routine clinical diagnostics, but out of this work, many scientific challenges emerge. Thus, issues that we encounter in daily practice, guide us in our scientific actions. In Croatia, AMR is a big issue and we are involved in many aspects of controlling its spread, from surveillance activities to development of guidelines on prudent use of antibiotics and antibiotic awareness campaigns.
Did you collaborate with the LMM of the University of Antwerp before?
Arjana: Yes, we have already worked with the LMM and some of the people involved. Prof. Dora Szabo, prof. Surbhi Malhotra, prof. Antonio Oliver and myself are all members of ESGARS, the ESCMID study group for antimicrobial resistance surveillance. ESCMID, a great platform to meet peers, brought us together. That is how we came up with the idea of the project application.
In addition, the University of Antwerp has a great reputation so we did collaborate before on many projects, like COMBACTE for example. I also worked with em. prof. Herman Goossens on the ESAC project. I saw a lot of Herman's projects that he started with the LMM turning into sustainable, long lasting programs and not just temporary projects.
Do you think AmReSu will be sustainable? Will there be a future for the collaboration?
Arjana: I hope so, also in the form of another project. The one thing we lack in this project is the finances to perform the actual laboratory work. Of course it's all about education and developing research skills, but you also need the financial resources to actually do the testing.
Networking is another important aspect and I'm glad that I have such a good connection to the LMM and that my younger colleagues are now having the opportunity to follow this path and ensure future collaborations. Personal relationships are so important in the field of science.
For more information on the AmReSu project, visit our projects page.