Andreas Gevaert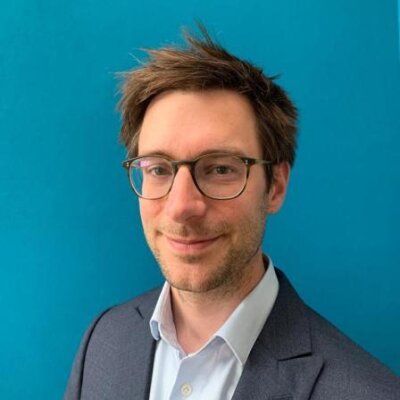 Laboratory of Cellular and Molecular Cardiology, Research group Cardiovascular Diseases, Department GENCOR, Faculty of Medicine and Health Sciences, University of Antwerp
Research group Physiopharmacology, Faculty of Medicine and Health Sciences, University of Antwerp
Departments of Cardiology and Cardiac Rehabilitation, Antwerp University Hospital (UZA)
PhD research subject: Vascular inflammation in the pathogenesis of heart failure with preserved ejection fraction: towards the development of novel biomarkers and therapies.
At least 15 million Europeans suffer from chronic heart failure, a heart disease with a very bad prognosis. Half of patients have a normal pump function of the heart muscle and fall into the category of "heart failure with preserved ejection fraction" or HFpEF. Because of aging and exposure to high blood pressure, blood sugar and cholesterol, the heart becomes thick and stiff. This leads to symptoms such as shortness of breath, swollen ankles and reduced exercise capacity. Prognosis is very bad, and there is currently no good treatment for HFpEF.
In this project, we investigate new strategies to treat HFpEF.
We want to confirm that exercise training is a possible treatment for HFpEF
We investigate whether aging at cellular level (cellular senescence) plays a role in HFpEF development
We explore the role of damaged endothelium (the inner cell layer of blood vessels) in HFpEF development
We determine changes in the immune system related to HFpEF and training
We investigate whether small bits of RNA in the blood stream (microRNA) are able to identify responders to training
In both animal models and patients with HFpEF, we use the latest molecular and cellular techniques to conduct this research.
This project encompasses several cooperations with important national and international research centres:
NTNU Trondheim (Norway), TUM Munich (Germany), Uni Leipzig (Germany) en Charité Berlin (Germany): OptimEx consortium (EU FP7 project)
Ruhr Universität Bochum (Germany), University of Debrecen (Hungary)
Translational Cancer Research Unit, GZA St. Augustinus, Antwerp
Department
Statute & functions
Bijzonder academisch personeel