Freddy Dardenne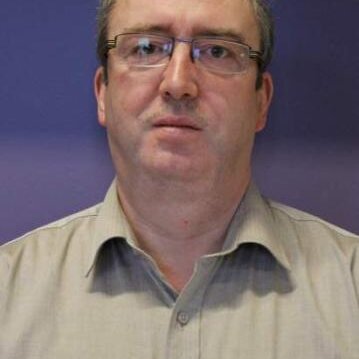 I am research manager for the Enviromics consortium (Industrial Research Fund) at the University of Antwerp in the field of environmental sciences. The consortium groups a number of Research groups, all active within a broad environmental scope.
My research expertise goes back to 1986 and covers a broad range of life sciences. I picked up my molecular skills in agricultural crop improvement (DNA, RNA, protein), my diagnostic knowhow as a head of a production facility of human diagnostics (mainly ELISA systems) and a thorough process microbiology knowledge in several years of industrial contract research (Süd Zucker, Cargill, New Holland, …). Besides a broad knowhow on microbiology, especially bacterial population dynamics and microbial traceability are the main skills to mention. The knowhow on ecotoxicology and more specifically the use of in vitro testing, I picked up during my PhD at the University of Antwerp.
An important red line, next to the scientifical and technological emphasis in my professional career, is the importance of quality management systems and alongside the financial analysis of the operational and quality aspects of research and/or routine labs.
Department
Statute & functions
Bijzonder academisch personeel
Internal mandates
expertenorgaan