Gudrun De Boeck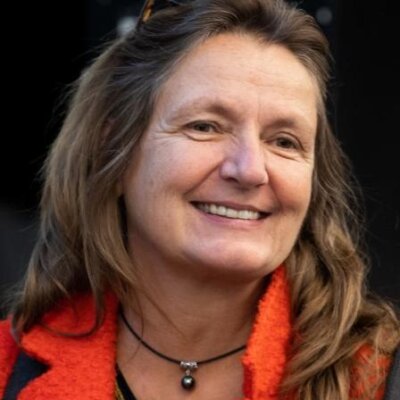 After studying Biology at the Universities of Diepenbeek (LUC) and Leuven (KULeuven), I started my professional career at the Ecophysiology, Biochemistry and Toxicology research group at the University of Antwerp as a PhD student in December 1991. I finished my PhD entitled 'Physiological effects of sublethal copper exposure on the energy metabolism of the common carp, Cyprinus carpio' in June 1996 and joined the lab again as a postoctoral fellow after an intensive but fun postdoc at the lab of Chris Wood, Department of Biology, McMaster University, Hamilton, Canada.
As you can tell from the title of my PhD, my research focuses on effects of environmental factors (hypoxia, temperature, salinity, heavy metals, stress hormones...) on the energy metabolism and iono- and osmoregulation of fish. Species studied up to now are common carp, crucian carp, trout, zebrafish, gudgeon, oscars, sea bass, sole, spiny dogfish... but if you have a nice exotic species you'd like to study, I'm always prepared to help. Techniques used include measurements of critical swimming speeds and respiration rates, fuel utilisation, energy stores, blood electrolytes, blood gases and acid-base balance, transporter enzymes, induction of protective proteins... and more recently we started using transcriptomics, proteomics and metabolomics. Since I love the marine environment, visits to the gorgeous Bamfield Marine Sciences Centre (http://www.bms.bc.ca/index.htm) ensure that I can keep working with the exceptional spiny dogfish (Squalus acanthias). These ancient fish might seem robust at first sight, but unique ionregulatory mechanisms make them vulnerable to heavy metal exposure.
Department
Statute & functions
Zelfstandig academisch pers.
Internal mandates
bestuursorgaan
bestuursmandaat