Johan Van Goethem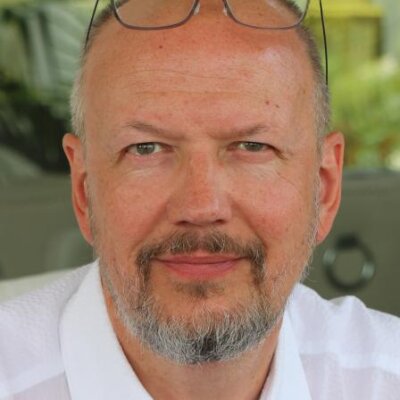 Johan Van Goethem is Associate Professor of Medical Imaging at Antwerp University, Belgium, senior staff member at the General Hospital AZ Nikolaas and Consultant at the Antwerp University Hospital, both in Belgium.
Johan Van Goethem is President of the European Society of Neuroradiology for 2018-2020. He is a longstanding and active member of this Society and served 9 years as Treasurer. He is chair of the ESNR-ASNR Liaison Committee and he was Chair of the Public Relations Committee and WebMaster.
He is also an established and active member of the American Society of Neuroradiology (ASNR) and the American Society of Spine Radiology (ASSR) where he is currently serving his 9th consecutive year in the ASSR Executive Committee. He is also a member of the European Society of Radiology and the Belgian Society of Radiology. He serves on the 2017 and 2018 Program Planning Committees of the European Congress of Radiology. He is Honorary Member of the Russian Society of Neuroradiology and Visiting Professor at the University of Toronto and at the University of British Columbia.
Finally, prof. Van Goethem is an active researcher in the field of neuro-imaging, especially spinal imaging, with an h-index of 29 and an i10-index of 42. He is author or co-author of over 100 manuscripts in neuroradiology. He also is the first editor of the book Spinal Imaging. He is a member of the Associate Editorial Board of Spine and reviewer for European Radiology. He is a distinguished speaker and has delivered more than 400 invited presentations at numerous international meetings and courses. He is the designated organizer of the prestigious European Course of Neuroradiology in Antwerp for 2017, 2018, 2019 and 2020.
Department
Statute & functions
Bijzonder academisch personeel
Internal mandates
bestuursorgaan
bestuursmandaat