Mark Marvin Kadigo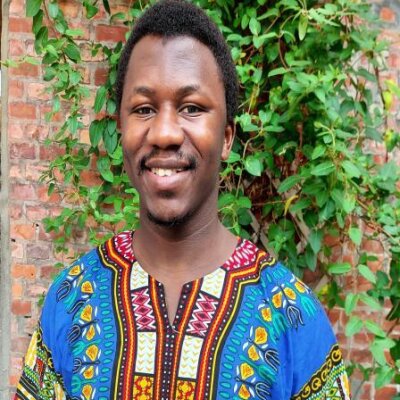 I am a research and teaching assistant, and Ph.D. candidate at the Institute of Development Policy (IOB), University of Antwerp. My doctoral research is on the impacts of hosting refugees and strategic responses in refugee-hosting areas in Uganda and Ethiopia.
My doctoral research stands in acknowledgment that most refugee studies have their focus on the forced migrants themselves and some population groups are usually neglected. Yet, the effects of migration extend beyond the migrants to other groups of people. Moreover, given the heterogeneity in the profiles of the people, the impacts of forced migration and thus refugee presence can be diverse. Hence, such neglect can result in social exclusion and consequently adverse incorporation resulting in inequalities. In my study, therefore, I turn my focus on the refugee-host communities that are also affected by forced migration yet often do not receive the deserving attention. By this research and utilizing a mixed-methods approach, I examine processes of inclusive and/or exclusive development and how policy can be influenced to ameliorate any shortcomings.
As a research and teaching assistant, my key responsibilities include teaching (STATA); tutoring (Theories of Development, Evaluating Development Effectiveness, Regression Analysis & Inference, Global Justice, and Debating Development Series); and academic assessments (End of Module Papers and Dissertations).
I hold a Bachelor of Science degree in Forestry from Makerere University (2013) and an Advanced Master of Development Evaluation and Management from the IOB, University of Antwerp (2019).
Before joining the IOB team, I worked as a staff researcher, in the Research and Evaluation Unit of BRAC Uganda. Here, my responsibilities encompassed; project budgeting; data tool development and field-teams' training; quality data collection and management; data analysis and reporting; and aiding in drafting of research proposals. Depending on the extent of the research project, I was usually responsible for field teams of up to 40 individuals, working closely with field supervisors to ensure proper management of field activities. With guidance from thematic research heads and a research fellow, I was able to successfully manage; a multi-phased participatory action research, evaluating the MasterCard Foundation-funded BRAC scholarship program, using the photovoice technique; a randomized control trial study, and a social network analysis of the same BRAC program; and a tool validation test study of the BRAC Early Childhood Development (ECD) project in Uganda.
Department
Statute & functions
Assisterend academisch pers.
grad. teaching & research ass.
Internal mandates
bestuursorgaan
bestuursmandaat
expertenorgaan
expertenmandaat