Roel Gevaers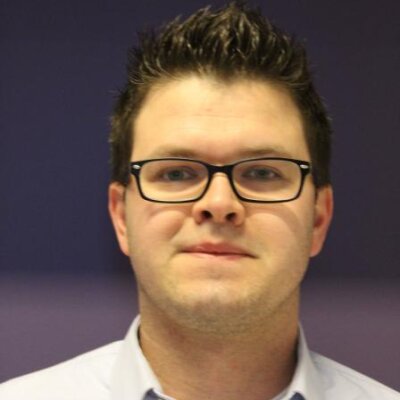 Prof. Dr. Roel Gevaers (1985) is a Professor, Senior Supply Chain Manager and Academic.
He obtained his Ph.D. about Innovations in Last Mile, Reverse and Waste Logistics at the University of Antwerp in 2013. During his academic research (since 2007), he adviced several governments and companies (ex. Flemish Government, P&G) on logistics and last mile topics.
Till June 2018, he worked four years at Ahold Delhaize (multinational retailer) as Supply Chain Program Manager, where he focused on state-of-the-art innovations and automation/Robotics in complex supply chain environments.
Since June 2018, he works at BD myShopi (Belgian logistics company) as Logistics Innovation Manager, where he is developing and advising on new last mile, reverse and eCommerce concepts as well as on all strategies concerning mergers and acquisitions within the company (Ex. Citydepot, Dockx Select, etc.).
Since 2019 he is, next to his managerial activities, part-time professor at the University of Antwerp and since 2020 he is professor at the Antwerp Management School. Furthermore, he is also guest lecturer at several other international universities.
Prof. Dr. Roel Gevaers strongly believes in and supports collaborations and strong relations between business and academic research.
Department
Statute & functions
Zelfstandig academisch pers.
Bijzonder academisch personeel