Occupational fields
Although the title of Master of Political Science is a ticket to a whole range of professions, the Master's programme is foremost a preparation for some specific occupational fields.
Policy officer, political advisor or external representative in regional, national or international governments
Draft policy analysis and brief colleagues and other external organisations
Write drafts of legislative proposals
Implement policy projects and programmes
Researcher at academic institutions or research departments of political parties and interest groups
Identify issues for research and analysis
Collect, analyse, and interpret data such as election results and public opinion surveys, report on findings, recommendations, and conclusions
Forecast political, economic, and social trends
Teach political science
Supporting and lobbying positions within international companies and non-governmental organizations (NGOs)
Evaluate programs and policies, and make related recommendations to institutions and organisations
Ensure the name of the organization is known and respected and becomes the first point of contact for all related matters
Monitor, prioritise and advise on matters that may impact the industry
Advisor, consultant, account manager in private sector
Provide expert advice in a particular area such as organizational strategy, public relations, policies or any of many other specialized fields
Serve as the primary point of contact between public actors and the company and provide support, planning and optimization
​Political journalist, media officer or spokesperson
Provide media commentary or criticism related to public policy and political issues and events
Prepare speeches, correspondence and convert technical policy papers into layman's terms
Research a story's background information to provide complete and accurate information
Our graduates
Some of our former students work as civil servant at the European Commission, as policy administrator at the city of Utrecht or work at the Flemish Ministry of Foreign Affairs. Some work as diplomat at the Belgium embassy, as CEO of the NGO 11.11.11 or as political researcher at UAntwerp, VUB or University of Bradford. Others work as elected politician, as policy officer at political parties such as GROEN or D66, as press officer at OVAM or as journalist at De Standaard. In short, a career in politics can take you in several different directions.
A political scientist's key characteristics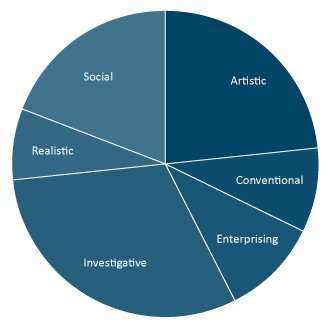 Source: www.mymajors.com