2022 - RFS Uzbekistan & Kazachstan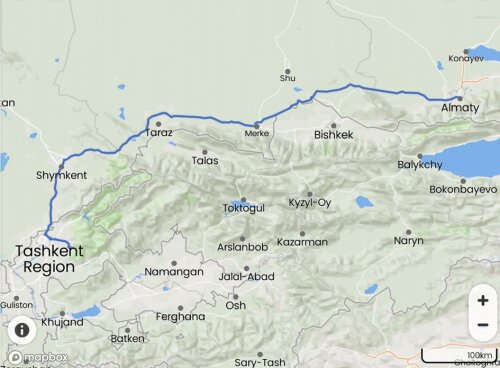 Central Asia remains one of the most unspoilt and beautiful regions in the world. In terms of fashion, its history and influence in textiles is immense – from silk, wool, cotton, and leather – their impact stretches back centuries – but how much does the rest of the world know about this region? Do they understand its significance and legacy? Normally, our attention on fashion in recent years has focused primarily on the power struggles between the markets of North America, Europe and South-East Asia and thereby, largely overlooking this stunning area of flatlands, mountains and lakes. Of course, such avoidance has benefits. Not least, traditional crafts and heritage remain pure and unspoilt, but economically speaking it is a region that needs to expand and grow. Our claim with this event was that fashion can be the catalyst for change – but not growth at any price, rather it needs to be in a responsible way!

This is a region that possesses a huge potential – not only in terms of swathes of natural resources, but also with regards to skill levels amongst its people. Skills handed down generation by generation, and applied across wide areas stretching over thousands of miles through the centuries of nomadic roaming and local immersion, we see practices that will become the envy of the world. Here you can enjoy the experience of meeting people who possess a rich ethnic mix and multi-ethnic heritage ranging from Turkic, Arabic, Iranian, Slavic, Mongolian, Chinese and multi-religious mix of Islam, Christianity, Judaism, Zoroastrian, and Buddhism…
This responsible fashion event was a unique opportunity to appreciate the potential of this area – not in terms of exploitation and extraction but in terms of encouragement and support.
On this special occasion, we invited attendees to three parts of one event that stretched across two countries, and we did this by inviting you to follow in the nomadic footsteps of the forebears in the region. We wanted participants to experience some of the nomadic experience of journeying from Tashkent in Uzbekistan, through Turkestan and arriving nine days later in the exciting city of Almaty in Kazakhstan, to experience (amongst other things) its fashion week.
Our themes included:
- How important is identity in this post-pandemic world?
- Re-evaluating post-colonial impact in times of uncertainty and conflict?
- How can fashion enable the future for the silk road and its people?
- Empowering artisanship, craft and heritage
- Constructing new business models and unravelling supply-chain fractures for central Asia
- Unravelling the secrets of design and practice…contributions through education
2022 - RFS Antwerp: Can Fashion Save the World?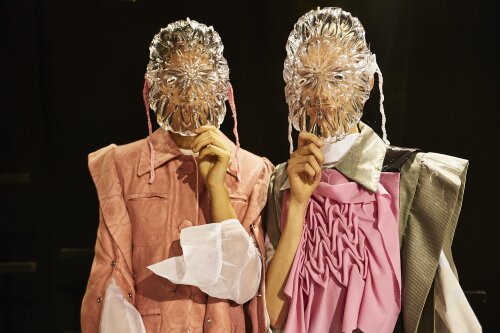 Central to the Antwerp edition was the question: Can fashion save the world? Witrh COVID-19 we were in a crisis that was nothing like anything we had ever faced before and we were reminded of our Antwerp experience from the beginning of the 1990s. Then,we were facing in Europe important societal changes, increasing globalization, an escalation in migration and the breakthrough of populist parties all over Europe. Antwerp became in 1993 the cultural capital of Europe and ran with the 'tagline': "Can the arts save the world?" What Antwerp 93 wanted to stimulate was a reflection and debate about the societal role that Arts and Culture (including fashion) could play and thereby offering innovative approaches through arts and culture as a utopic remedy. The crisis today might need something similar? Thus, accordingly, we updated our offer: can fashion save the world? We claimed that no other field of study and practice embraces change like fashion and in Antwerp fashion designers have for a longtime been known for their creativity and disruptive imagination.Therefore, we asked: "Might Creatives play a greater role in a changing world?"Back in the 1980s creativity was mostly understood as still based on the individual genius and/or practice of certain skills (craftsmanship).

Today, some forty years later, it might be more accurate to understand that creativity no longer resembles this guise, but rather, now has evolved into something that is no longer seen as exclusively individual, but rather something that draws for its inspiration from influences from new sources: sometimes from other disciplines, from other cultures or perhaps reevaluating our heritage, etc... Thus, we are witnessing a new birth and guise for creativity; perhaps one that is an interdisciplinary response? We need to think differently…more creatively perhaps in terms of new ways of working including forms of collaboration? New technologies and processes? What business models are necessary in order to survive and prosper? Perhaps what these observations lead to is a further question: do we need to break a few things down before we can re-build?