Within the partnership with the three Antwerp Schools of Arts (Sint-Lucas, the Royal Academy of Fine Arts and the Royal Conservatoire of Antwerp), ARIA supervises artistic research, including doctoral research. Current artistic research within ARIA ranges from technical scientific and biological (material) research to interpretive theoretical and empirical research on the role of art and artistic practices in society.
In addition, ARIA's current research as an academic research group (which often also involves artists) focuses on two domains:

the interaction between culture and society with a special attention for the commons and the semi-public domain as a third space between the government and the market, between the private and the public sphere;

the interactions between theater, science and visual media, and their overlapping histories, focusing on how knowledge and visual culture were circulated through popular entertainment during the long nineteenth century.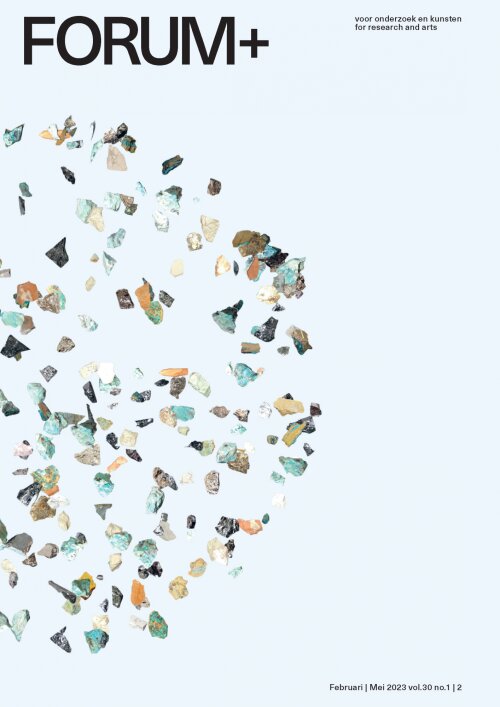 ARIA is co-publisher of FORUM+, the peer-reviewed journal for Research and Arts in Belgium and the Netherlands. The journal explores the latest trends in research in the arts, which is gaining importance in higher arts education in Flanders and the Netherlands. FORUM+ is primarily aimed at researchers, teachers and students in the field of music, theater, dance and visual arts, but it also brings current developments of research in the arts to the art-loving public. For this FORUM+ delivers accessibility in form and content, positioning itself in between an academic journal and a cultural magazine. It publishes articles and visual essays in Dutch and English that stem from original research and are peer-reviewed by the editorial staff and a member of the editorial advisory board with specific expertise in this field.

The editorial board also welcomes short contributions such as visual essays, podcasts, interviews, reviews and reflective essays. In this way FORUM+ provides a platform for the many ways in which research in the arts is expressed and articulated today.