The ECOSPHERE research group aims to study both aquatic and terrestrial ecosystems that are continuously challenged by natural and anthropogenic stressors. Its research focuses on acquiring fundamental and applied knowledge at different levels of structural and functional organization in order to underpin environmental management decisions.

Click on the tabs to know more about our research group.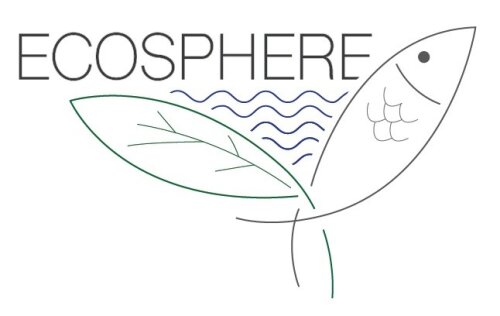 The research group ECOSPHERE has grown organically from the former ECOBE (Ecosystem Management) and the SPHERE (Systemic Physiological and Ecotoxicological Research) groups and combines the strengths of the available expertise in fundamental and applied research in aquatic ecology and in aquatic and terrestrial ecotoxicology and ecophysiology. Our research group aims to underpin environmental management decisions with fundamental knowledge at different levels of organization, from cell to ecosystem.
It combines laboratory experiments, field investigations, and mathematical modeling and goes beyond the impact studies toward solution-based research (mitigation and nature-based solutions). Within this framework, we focus on the interactions between organisms and physicochemical factors on all levels of biological organization. Our main research themes are 1) Integrated water management; 2) Water and soil risk assessments; 3) Macro- and micronutrients for healthy ecosystems; 4) Bioavailability and accumulation of macro- and microcontaminants; and 5) Physiological and molecular mechanisms of stress and toxicity of macro- and microcontaminants.
Our group consists of professors, research managers, technical staff, and researchers (e.g. post-doctorates and Ph.D. candidates) who combine chemical, molecular, physiological, and ecological expertise to understand the propagation of stress effects across levels of structural and functional organization. This unique combination of know-how and approaches has allowed us to lead and participate in a range of national and international projects, and also to provide critical advice to regulators and industry to improve environmental management and regulations. Our research group aims to be the best answer to society's battle for a healthy and safe environment.
Besides the human capital, technical capacities and facilities are crucial. We aim to build a complete environmental lab in which we can study all aspects described above, and offer service to third parties. We efficiently run an equipped environmental analysis lab. Additionally, toxicity testing is done on cell cultures, algae, invertebrates, and fish. The Mesodrome forms the key infrastructure for experiments on relevant scales of time, space, and complexity, supplemented by an array of lab experimental setups. A strong fieldwork base, supported by the necessary tools, equipment, know-how, and knowledge, is essential for ground-truthing and validation, as well as to provide essential information from target ecosystems. Finally, we have different in-house built software (models) to describe, plan, integrate and evaluate natural processes.