Flanders Vaccine is a non-profit, strategy-driven platform for academic, industrial and public stakeholders with relevant expertise in human and animal immunotherapeutics and vaccines. Flanders Vaccine brings together universities, public and private hospitals, research centres, SMEs, pharma, competence providers, patient organisations, and government bodies to develop novel immunological health solutions and the vaccines of the future.
Flanders Vaccine supports the development of immunotherapeutics and vaccines for both prophylactic and therapeutic targets in humans and animals by facilitating the exchange of know-how and complementary innovative technologies between academia and industry. The Flanders vaccine platform can be seen as an integrated tool that gives rise to more and better partnerships; that prepares us better for future calls for funding; that enables us to network at inspiring meetings and conferences; that generates visibility and attracts significant attention from national and international experts, stakeholders and organisations.
Visit our brandnew website and become a member of our community!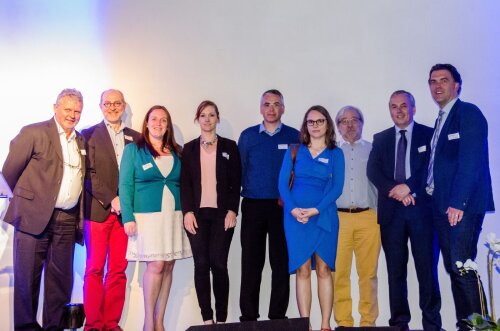 From Left to Right:Henk Joos, Pierre Van Damme, Anke Janssens, Wendy Hanssen, Sven Arnouts, Veerle De Colvenaer, Hugo Van Heuverswyn, Piet Stinissen, Niels Hellings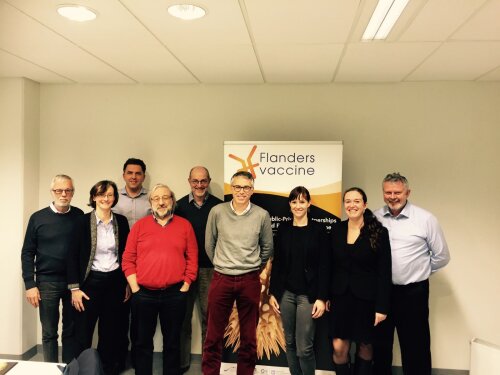 From left to right: Kris Thielemans, Corinne Vandermeulen, Niels Hellings, Hugo Van Heuverswyn, Pierre Van Damme, Sven Arnouts, Wendy Hanssen, Anke Janssens, Henk Joos.