Bruno Peeters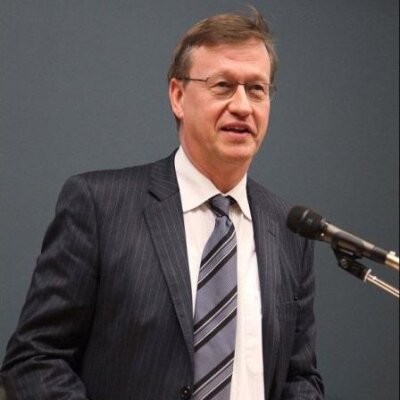 Bruno Peeters is full professor at the Faculty of Law of the University of Antwerp where he teaches the general course of tax law, European Tax Law and Corporate Income Tax. At the same university he studied law (Lic. Iuris, 1982) and philosophy (Bac. Philosophy, 1979), and obtained his PhD (1988) in the field of economic public law ('The Continuity of State Owned Enterprises').
His main research interests include European and international tax law, general (constitutional) principles of tax law, fiscal federalism, fundamental taxpayer's rights and VAT.
Bruno Peeters is the initiator and director of the Master of Tax Law (since 1995), founder and director of Antwerp Tax Academy (since 2012) and spokesman of the DigiTax research centre (since 2019) that deals with interdisciplinary research on the challenges and opportunities of digitalisation and taxation. Since its start in 2018 he is also the chairman of the Steering Committee of the Customs and Excise Continuing Education at the University of Antwerp, in collaboration with the Belgian Public Service of Finance and the private sector. He was Dean of the Faculty of Law (2001-2003), member of the Board of Directors of the University of Antwerp (2011-2015) and visiting Professor in Tax Law at the University of Bologna (2008-2009).
He is the (co-)author of several policy supporting research reports with concrete impact on tax legislation, for example on the Flemish inheritance taxes and housing taxes or on the Belgian personal income tax. In 2011 he was appointed as special consultant of the Royal mediator in view of the partition of fiscal competences within the 6th Belgian state reform. He obtained numerous funds as (co-)supervisor, including Methusalem funding (DigiTax, centre of excellence), BOF and FWO funding, funding from the European Commission and of several public authorities and private partners. He is the promoter of 14 defended doctorates and of several ongoing doctoral projects. In addition, he is and has been a member of numerous doctoral juries at universities in Belgium and abroad.
By Royal Decree of 20 April 2015 Bruno Peeters was appointed as assessor of the section legislation of the Belgian council of State. In that capacity he is actively involved in the legislative process of Belgian legislation, especially in tax matters. He is of counsel at Tiberghien Lawyers and member of the Antwerp Bar. Bruno Peeters is also member of the executive board of the European Association of Tax Law Professors, member of the International Fiscal Association and member of the editorial board of EC-Tax Review , Algemeen Fiscaal Tijdschrift and of the Tax Library of Larcier editors. He is author of various books and articles on tax issues and economic public law and was guest lecturer at several Belgian and European universities.