Charlotte De Backer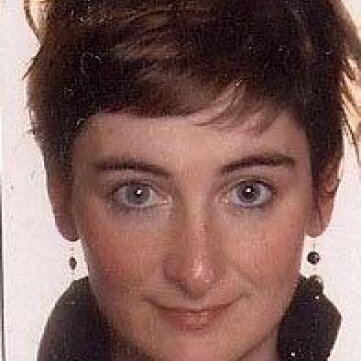 Short CV
Charlotte De Backer is Associate Professor at the University of Antwerp, Dept. of Communication Sciences. She teaches and conducts research in the domain of interpersonal relations. She obtained her PhD at Ghent University in 2005. She has worked as a post-doctoral researcher at the University of California Santa Barbara (with Leda Cosmides and John Tooby), and Ghent University (with Johan Braeckman). She has worked as a lecturer at the University of Leicester (UK).
Research
I am a member of MIOS (https://www.uantwerpen.be/en/rg/mios/). With MIOS we study the impact of ICT/media on individuals and society and pay a lot of attention to interpersonal relations. I love interdisciplinary research where expertise from different domains is merged to generate knew knowledge. At current I am active in the domains of (1) social food studies, (2) social talk and (3) interpersonal relations (own research and supervision of PhD students and master dissertation students (on average 15/year):
Social Food Studies
How do media influence eating habits? And can we use media to promote healthy lifestyles? We focus a lot on cooking television in these studies. Drs. Yandisa Ngqangashe (co-promotor Nina Hermans, Faculty Pharmaceutical Sciences) studies the nutritional content of TV cooking shows targeting children. She also investigates if and how these shows influence young children's behavior and attitudes. Next to the study of TV cooking shows, we also look at different forms of media, with a special interest in the use of personal narratives to endorse eating habits (as part of the international HealthNar project (http://healthnar.ruhosting.nl).
What motivates people to eat or not eat certain foods? We study underlying motivations for diet choice.
How do meals influence social behavior? Eating together is beneficial for our physical and psychological wellbeing. Sharing food we prime people about fairness, respect and caring for each other.
Relevant publications in this domain:
De Backer, C. J.S. , & Hudders, L. (2016). Look who's cooking. Investigating the relationship between watching educational and edutainment TV cooking shows, eating habits and everyday cooking practices among men and women in Belgium. Appetite, 96, 494-501.
De Backer, C.J.S., & Hudders, L. (2015). Meat morals: relationship between meat consumption consumer attitudes towards human and animal welfare and moral behavior. Meat science, 99, 68-74. (IF2013 = 2.231)
De Backer, C. J.S., Fisher, M. L., Poels, K., & Ponnet, K. (2015). "Our" food versus "my" food. Investigating the relation between childhood shared food practices and adult prosocial behavior in Belgium. Appetite, 84, 54-60.
De Backer, C.J.S., & Hudders, L. (2014). Meatless Mondays for personal and others' wellbeing. Ecology of Food and Nutrition, 53(6): 639-657, DOI: 10.1080/03670244.2014.896797 (IF2012 = 0.800)
De Backer, C.J.S. (2013). Family Meal Rituals: Comparing reported food habits to current food habits among university students. Appetite, 69, 64-70. http://dx.doi.org/10.1016/j.appet.2013.05.013 (IF2012: 2.541)
Social Talk
Social talk and social cohesion. In my own PhD research (2005) I studied the evolution and function of gossip. At current drs. Konrad Rudnicki (co-promotor Carolyn Declerck, Faculty Economic Sciences) studies the role of hormones mediating the relation between social talk and social cohesion.
Media gossip: In my PhD I also focused on celebrity gossip. Why are we interested in the private lives of people we never meet? Are tabloids truly 'relaxing'? These topics are also studied in Konrad Rudnicki's research.
Cyberwood. Drs. Gaëlle Ouvrein (promotor Heidi Vandebosch , Dept. Communication Sciences) studies adolescents attitudes towards celebrity bashing and how this may influence their social relations.
Relevant publications in this domain:
Gabriels, K., & De Backer, C. J. (2016). Virtual gossip: How gossip regulates moral life in virtual worlds. Computers in Human Behavior, 63, 683-693.
De Backer, C. J., Larson, C., Fisher, M. L., McAndrew, F. T., & Rudnicki, K. (2016). When Strangers Start to Gossip: Investigating the Effect of Gossip on Cooperation in a Prisoner's Dilemma Game. Evolutionary Psychological Science, 1-10.
De Backer, C. (2012). Blinded by the Starlight: An Evolutionary Framework for Studying Celebrity Culture and Fandom. Review of General Psychology, 16(2), 144-151. (IF2012: 2.523).
De Backer, C., Nelissen, M., Vyncke, P., Braeckman, J. & McAndrew, F. (2007). Celebrities: From Teachers to Friends. A Test of Two Hypotheses on the Adaptiveness of Celebrity Gossip. Human Nature, 18(4), 334-354. (IF2007: 1.814)
De Backer, C., Nelissen, M. & Fisher, M. (2007). Let's Talk about Sex: A Study on the Recall of Gossip about Potential Mates and Sexual Rivals. Sex Roles, 56(11-12), 781-791. (IF2007: 0.652)
De Backer, C. & Gurven, M. (2006). Whispering Down the Lane: The Economics of Strategy Learning Information Transfer. Adaptive Behavior, 14: 249-264 (IF2006: 1.432)
Interpersonal relations
Love online: to be trusted? Drs. Lara Hallam (co-promotor Michel Walrave, Dept. Communication Sciences) studies the role of trust in online dating-sites.
Online learning platforms and intercultural competencies. Acquiring intercultural competenties is of great importance, though not always feasible for all students. Drs. Amy McHugh with whom I co-teach Intercultural Communication (COIL project http://coil.suny.edu) investigates how digital learning platforms influence interpersonal and intercultural relations.
Relevant publications in this domain:
Pabian, S., De Backer, C. J.S., & Vandebosch, H. (2015). Dark Triad personality traits and adolescent cyber-aggression. Personality and Individual Differences, 75, 41-46.
Hudders, L., De Backer, C.J.S., Fisher, M. & Vyncke, P. (2014). The Rival Wears Prada: Luxury Consumption as a Female Competition Strategy. Evolutionary Psychology, 12(3): 570-587 (IF2014 = 1.704)
Teaching
I teach courses in the domain of interpersonal communication: interpersonal communication, intercultural communication, and a practical seminar on interpersonal communication and group processes.
Interpersonal- & Intercultural Communication are taught in English.
Memberships and other activities
FOOMS coordinator
EHBEA ambassador for Belgium http://ehbea.com
Board Member of CBEN http://www.cognitionbehaviorevolution.nl
Member-at-Large Officer for the Applied Evolutionary Psychology Society (AEPS)
Other memberships include: ICA, ECREA, IAMCR, ASFS
Department
Statute & functions
Zelfstandig academisch pers.
Internal mandates
bestuursorgaan
bestuursmandaat
expertenorgaan
expertenmandaat