Cristian Buzeta Riquelme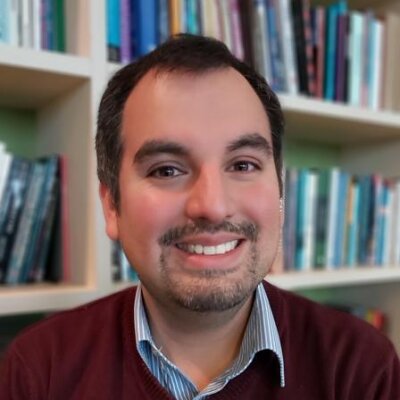 Cristian Buzeta is a PhD Researcher and doctoral student at the Marketing Department, Faculty of Business and Economics, since 2017. His main research line relates to social media and marketing communications. Cristian investigates individuals' motivations to use social media and their impact on consumers' brand-related activities across different types of social media platforms. Also, his current interests include the study of cross-cultural differences affecting the effectiveness of social media marketing activities, particularly those related to sales promotions. His research has been published in international peer-reviewed outlets, including the Journal of Business Research, Journal of Interactive Marketing, Cuadernos.info, and INNOVAR.
Cristian holds an MSc in Marketing (2011) and a BSc in Business Administration (2009) both from the University of Chile. Before starting his PhD studies, he worked as an Associate Researcher (2017) at the University of Chile and as the Head of Commercial and Customer service at the Chilean branch of Kantar Ibope Media (2012-2016).
Cristian's doctoral studies are supported by the ANID (CONICYT) PFCHA/DOCTORADO BECAS CHILE/2017 – 72180395 scholarship.
Department
Statute & functions
Bijzonder academisch personeel