David Criekemans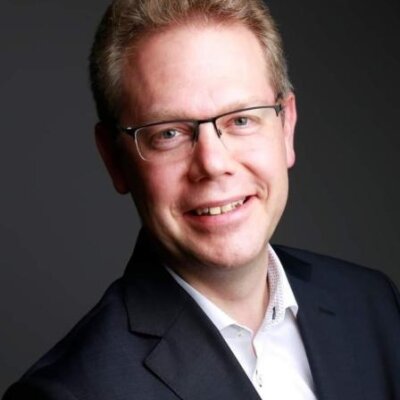 MOBILE DIRECT NUMBER: +32/472/22.35.96
E-MAIL DIRECT: david.criekemans@uantwerpen.be
Dr. David Criekemans was born in Antwerp, Belgium (1974). He obtained a Master degree in International Politics at the University of Antwerp (UIA) in 1996, and became European Master of Public Administration at the KULeuven, in 1997. In 2005 he defended his PhD at the University of Antwerp on the intellectual history of Geopolitics (1890-2005) and its relation to Theory of International Relations. The manuscript was published with the Belgian scientific publisher Garant under the title "Geopolitiek, 'geografisch geweten' van de buitenlandse politiek?". After more than ten years this book is recognized as the standard work on geopolitical theory and its intellectual history in the Dutch-speaking language area. Recently, David Criekemans published a new book on Europe in the midst of a world in full geopolitical transition; "Geopolitieke Kanttekeningen 2011-2018, en daarna. Een wereld in volle geopolitieke transitie", with the Belgian scientific publisher Gompel&Svacina.
Today, Dr. David Criekemans is Associate Professor in 'International Relations' at the University of Antwerp (Belgium), Assistant Professor 'International Relations & International Security' at the University College Roosevelt (part of Utrecht University) in Middelburg (the Netherlands) and Senior Lecturer 'Geopolitics' at the Geneva Institute of Geopolitical Studies (GIGS) (Switzerland). In 2005, he established together with Dr. Gyula Csurgai the annual Summer Course in 'Geopolitics' in Geneva (GIGS), running each year in mid-July.
Next to this, Dr. Criekemans is also a Visiting Professor at Blanquerna, Ramon Lull University in Barcelona (Spain) and at the Latin American and Carribean Institute of Geopolitical Studies (LACIGS) on Curaçao. Since 2019, he is also a Senior Associate Fellow with Egmont, the Belgian Royal Institute of International Affairs, associated with the Belgian federal Department of Foreign Affairs in Brussels.
Previously, Dr. Criekemans taught 'Geopolitics' at the Belgian Royal Military Academy (RMA) in Brussels (2007-2011), 'Regional Integration' at the Catholic University of Brussels (2006-2007), and a module 'Geopolitics and the Geopolitics of Energy' at Jacobs University Bremen in Germany (December 2011-January 2012).
David Criekemans is often asked as an analyst and opinion maker on current problems of geopolitics and international relations for domestic and foreign media, both in the written press as on radio and television. He also often gives lectures and trainings on current geopolitical problems and on negotiations in an international context.
In terms of research, David Criekemans has also since 1997 pioneered academic writing on the federalisation of the foreign policy of Belgium, Flemish foreign policy and comparative regional foreign policy. In 2010, he was editor of the often quoted book "Regional Sub-State Diplomacy Today" (Martinus Nijhoff Publishers). Internationally, David Criekemans has been recognized as an original researcher on the topic of comparative sub-state diplomacy, about which he often publishes. In 2011, David Criekemans was among the very first to publish on the 'Geopolitics of Renewable Energy', a topic which he still actively pursues today. In 2018, he wrote a book chapter 'Geopolitics of the renewable energy game and its potential impact upon global power relations' in the edited book by Dr. Daniël Scholten, "Geopolitics of Renewables", with Springer. Starting in 2018, Dr. Criekemans worked together with Egmont Institute on various aspects of the relationship between the European Union and the Russian federation. This cooperation will be deepened and expanded in the future.
Publications
David Criekemans publishes today often on geopolitics, diplomacy and foreign policy. A current overview can be found HERE: http://repository.uantwerpen.be/acadbib/irua/04095/
Media
David Criekemans often comments current problems of geopolitics and international relations in foreign and domestic media. A full overview can be found HERE: https://www.uantwerpen.be/nl/personeel/david-criekemans/mijn-website/
Department
Statute & functions
Bijzonder academisch personeel
academic interim staff predoc
Zelfstandig academisch pers.
Internal mandates
expertenorgaan
expertenmandaat
bestuursorgaan
bestuursmandaat