Eva Lion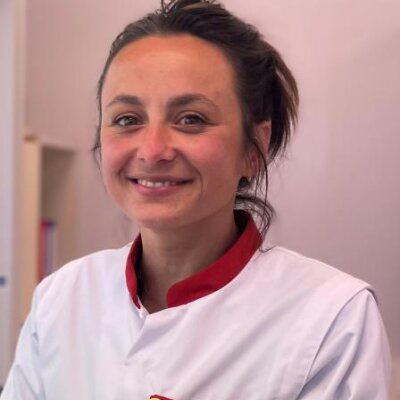 As head of the Tumor Immunology Group of the Laboratory of Experimental Hematology (LEH, University of Antwerp) and clinical research coordinator at the Center for Cell Therapy and Regenerative Medicine (CCRG, Antwerp University Hospital), I find myself in the center of translational research on emerging cancer immunotherapy approaches. With my team, I am able to perform fundamental, translational and clinical research in the field of personalized dendritic cell vaccination and adoptive T cell transfer for the treatment of cancer. Coordinating doctoral students as well as clinical trials, I am responsible for managing ongoing research and for setting out new research ideas, including project applications, academic writing, clinical trial applications and regulatory affairs.

Current focus within the translational tumor immunology program is the development of highly immunogenic dendritic cells and their clinical-grade production. In particular, the role and effects of IL-15, either exogenously added or transfected by means of mRNA electroporation, and in situ interference of the checkpoint inhibitory programmed death-1 ligands with small-interfering RNAs, are taken under the microscope. Optimizing the production processes, short-term and closed-system dendritic cell culturing conditions are being investigated.
At the clinical trial level, the focus of the academic center is to design clinical protocols evaluating the developed cellular therapies in cancer patients with a high unmet medical need. Expanding the therapeutic armamentarium, the ultimate goal is to implement dendritic cell vaccination in conventional multimodality cancer treatment.
Department
Statute & functions
Zelfstandig academisch pers.
Bijzonder academisch personeel
Internal mandates
bestuursorgaan
bestuursmandaat