Frederic Vandermoere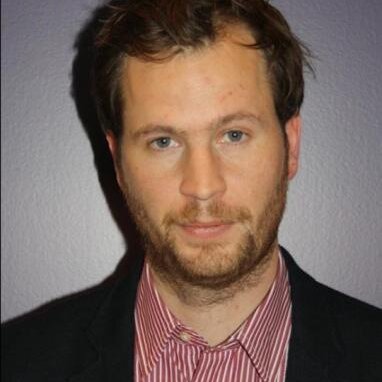 Frédéric Vandermoere is professor at the Department of Sociology where he is a member of the Centre for Research on Environmental and Social Change (CRESC). He obtained his PhD in sociology in May 2008 from Ghent University (UGent). Shortly after obtaining his PhD he was jointly appointed as a postdoctoral fellow at the French National Institute of Agricultural Research (INRA) in Paris and visiting professor at UGent. Following his research period at INRA, he was a visiting scholar at the program on Science, Technology & Society at Harvard University. His research interests locate in the fields of science and technology studies, sustainability transitions, environmental sociology, sociology of risk and uncertainty, public sociology, and social theory.
Selected publications
Vandepitte, E., Vandermoere, F., & Hustinx, L. (2019). Civil anarchizing for the common good: culturally patterned politics of legitimacy in the climate justice movement. Voluntas: International Journal of Voluntary and Non-Profit Organizations - ISSN 0957-8765, p. 1-15.
Vandermoere, F., Loots, I., Bergmans, A., Raeymaeckers, P., eds. (2018). Wetenschappers in actie. Een publiek-sociologische benadering. Leuven-Den Haag: Acco.
Verschraegen, G., Vandermoere, F., Braeckmans, L., & Segaert, B., eds. (2017). Imagined futures in science, technology and society. London, Routledge, 2017,240pp.
Vanderstraeten, R. & Vandermoere, F. (2015). Disciplined by the discipline: A social-epistemic fingerprint of the history of science. Science in Context, 28(2):195-214.
Bergmans, A., Vandermoere, F., & Loots, I. (2014). Co-producing sustainability indicators for the port of Antwerp: How sustainability reporting creates new discursive spaces for concern and mobilisation. Journal for Communication Studies, 7(1):107-123.
Vandermoere, F. & Vanderstraeten, R. (2014). Back and forward to the future: An explorative study of public responses to urban groundwater contamination. Journal of Environmental Planning and Management​, 57(5):720-732.
Vandermoere, F. & Vanderstraeten, R. (2012). Disciplinary networks and bounding: Scientific communication between science and technology studies and the history of science. Minerva. A Review of Science, Learning and Policy, 50(4):451-470.
Vandermoere, F., Blanchemanche, S., Bieberstein, A., Marette, S., & Roosen, J. (2011). The public understanding of nanotechnology in the food domain: The hidden role of views on science, technology, and nature. Public Understanding of Science, 20:195-206.
Vandermoere, F. et al. (2010). The morality of attitudes toward nanotechnology: About God, techno-scientific progress, and interfering with nature. Journal of Nanoparticle Research, 12(2): 373-381
Vandermoere, F. (2008). Psychosocial Health of Residents Exposed to Soil Pollution in a Flemish Neighbourhood. Social Science & Medicine, 66:1646-1657.
Vandermoere, F. (2008). Hazard perception, risk perception and the need for decontamination by residents exposed to soil pollution: The role of sustainability and the limits of expert knowledge. Risk Analysis, 28(2):387-798.