Gamze Erdem Türkelli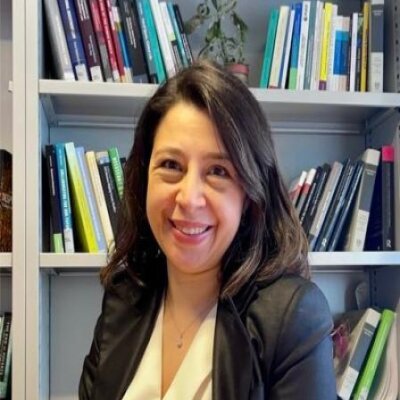 | | |
| --- | --- |
| RECENTLY PUBLISHED | |
| | |
Dr. Gamze Erdem Türkelli is a Research Foundation (FWO) - Flanders post-doctoral fellow at the University of Antwerp Law Faculty and a member of the Law and Development Research Group. She is a Visiting Fellow at VU Amsterdam Institute for Environment Analysis - Environmental Policy Analysis (EPA) unit.
She received her PhD in Law at the University of Antwerp (2017). Her doctoral research focused on children's rights obligations and responsibility for businesses and development finance institutions under international law. Gamze obtained her Bachelor's degree in Political Science and International Relations from Bogazici University (Istanbul, Turkey) summa cum laude and holds Master's degrees from the University of Paris 1 - Pantheon Sorbonne (France) and from Yale University (US), where she was a Fulbright Fellow. Previously, Gamze worked in the private sector as a research analyst and advisor, and in the non-profit sector in different capacities.
Her research interests include new and old economic actors in development financing and governance, transnational human rights obligations, children's rights and the links between law and sustainable development.
Her current postdoctoral project explores and investigates the human rights accountability impact and implications of mobilizing private actors within Multistakeholder Partnerships (MSPs) in the post-2015 Development Era with a focus on the governance of education as both a public good and a human right. The research will explore the current legal approach to MSPs, the legal issues underlying this approach as well as if this approach is able to overcome human rights accountability challenges posed by the infusion of private actors in the realization of public goals, through MSPs.
She teaches on the modalities and the legal governance of development financing, including aid, investment and trade regimes, in the Sustainable Development and Global Justice (SUSTJUSTICE) Module of the LL.M. Programme at the University of Antwerp.
Her book Children's Rights and Business: Governing Obligations and Responsibility is just out from Cambridge University Press. She is also the co-author, along with Prof. Wouter Vandenhole and Ms. Sara Lembrechts, of Children's Rights: A Commentary on the Convention on the Rights of the Child and its Protocols (Edward Elgar, November 2019).
Department
Statute & functions
Zelfstandig academ.pers. BOF
TT. Asst. Research Professor
Internal mandates
expertenorgaan
expertenmandaat
bestuursorgaan
bestuursmandaat