Georgios Pipintakos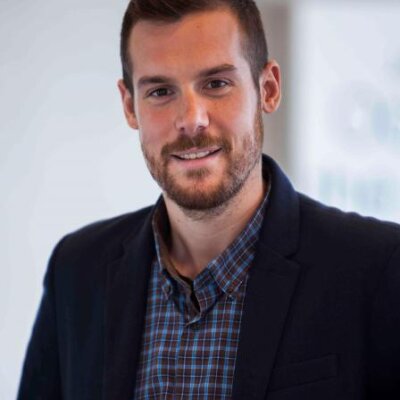 Since April 2018 Georgios Pipintakos is an academic assistant and PhD researcher at the department of construction engineering in the faculty of Applied engineering at the University of Antwerp (EMIB research group).
In 2015 Georgios Pipintakos graduated as Civil Engineer (M.Eng.) from the Aristotle University of Thessaloniki (A.U.T.H.) with specialization in Transportation, Infrastructure and Regional Planning. For the acquisition of this diploma he conducted a master thesis in the laboratory of highway engineering where he explored the rheological properties of conventional and modified bitumens, such as deformation energy and ductility.
He also obtained a Master diploma (Ir.) in the faculty of Civil Engineering and Geosciences from the Delft University of Technology (TU Delft) with specialization in Structural Engineering, Roads and Railways Engineering (2018). During this master program he broadened his knowledge in the field of road engineering and road paving materials. In his final master thesis entitled: Experimental characterization of chemical and physical performance of epoxy modified bitumen, he investigated a novel modification of bituminous binders. On top of that, he was awarded with the first prize in Pavement Engineering of TU Delft.
Concerning his career, he participated as researcher in the Ultra Stil Wegdek (USW) project in the Netherlands as part of his additional master thesis. In this project, he further expanded his experimental experience in the mechanical properties of poroelastic materials for road surfaces (PERS).
In parallel with his master studies, Georgios Pipintakos joined the research group of Pavement Engineering of TU Delft as student assistant for half a year.
His research nowadays focuses on the investigation of the oxidative ageing mechanisms in bitumen with the potential to link them with the rheological performance of bituminous binders. His theoretical knowledge and expertise on structural engineering problems allow him simultaneously to assist in structural-related courses in the curriculum of bachelor and master program of construction engineering at the University of Antwerp.
His PhD project, under the supervision of Prof. Wim Van den bergh and Dr. Hilde Soenen, is entitled:
Towards an enhanced understanding of the oxidative ageing mechanisms in bitumen
More information about his research you can find here.
Department
Statute & functions
Assisterend academisch pers.
grad. teaching & research ass.
Internal mandates
mandaat
sociaal mandaat