20145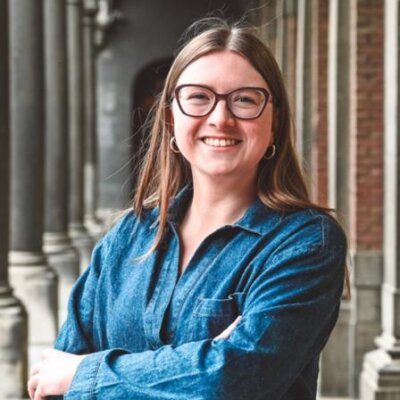 As PhD researcher at the research group Environmental Economics, the research of Hanne Lamberts focuses on the techno-economic feasibility and the environmental impact of novel Carbon Capture and Utilization (CCU) technologies. These technologies are still in the R&D-phase, which makes the development of these technologies prone to uncertainty. To deal with the various types of uncertainty, the Real Options method will be applied and a decision tree will be developed. This decision tree should show how the various development paths of the technologies could evolve.
Hanne Lamberts is connected as PhD researcher to the PlasMaCatDESIGN project, in which a new CCU technology based on plasma catalysis is designed. This project is a cooperation between the University of Antwerp, the University of Ghent, the University of Hasselt and VITO and connects scientists from various disciplines.
Hanne graduated as Business Engineer (with a specialization in Sustainability Engineering) at the University of Antwerp in 2019.
Department
Statute & functions
Bijzonder academisch personeel
Internal mandates
expertenorgaan
expertenmandaat
bestuursorgaan
bestuursmandaat