Herwig Verschueren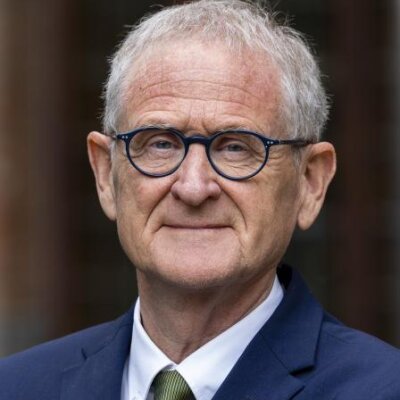 Herwig Verschueren is professor of International and European Labour and Social Security law at the University of Antwerp (Belgium).
He graduated in law at the University of Leuven (Belgium; 1980) and obtained the Diplôme d'Etudes Approfondies de Philosophie du droit in Paris (Paris II, 1981). Subsequently he worked as a researcher at the Universities of Antwerp and Leuven. He received his doctorate degree (Ph.D.) in 1990 on the subject of "International labour migration". From 1992 to 2004, he was a civil servant at the European Commission (Brussels) working in the field of free movement of workers and the co-ordination of social security schemes. Since 2004 he is a professor at the University of Antwerp and a visiting professor at the University of Brussels.
His research concentrates on European social law and more specifically on the legal position of migrant workers and persons with regard to labour and social security rights. Herwig Verschueren is the author and co-author of books, articles and reports on the legal position of aliens and on EU law on migrant citizens (see for more details under "Publications"). He regularly acts as a consultant for Belgian and European public authorities, including the European Commission, on legal issues related to the cross-border application of labour and social security law
mobile phone: +32 477293032
Department
Statute & functions
Zelfstandig academisch pers.
Internal mandates
expertenorgaan
expertenmandaat
bestuursorgaan
bestuursmandaat