Hilde Philips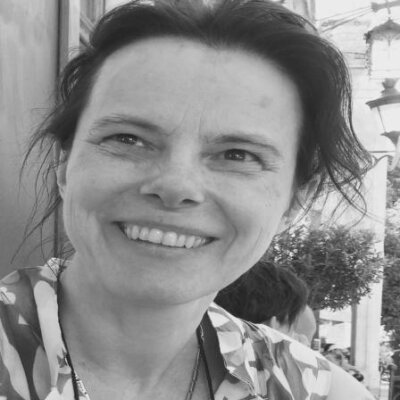 Since 2003, we have been closely involved with ELIZA in developments in general practice and in particular the care for our patients in 'non-plannable' care (including out-of-hours care). Both the organization and the quality of care in these settings are within the focus of our academic research.
The iCAREdata project (www.icaredata.eu) fits in seamlessly with this. This research database provides a wealth of data on non-plannable care, covering a population of more than 2 million inhabitants of Flanders (northern part of Belgium). At the same time, this is a state-of-the-art example of how a database with extensive information on patients health, can be established according to the most recent and future privacy legislation. Since the COVID-19 pandemic in the spring of 2020, this database has also been used by the Flemish Agency for Care & Health to monitor patient contacts in connection with this epidemic.
My research experience extends over the wide landscape of non-plannable care and regular general practice. We have extensive experience in the organization of non-plannable care in general practice cooperatives (GPCs), including corona centres, emergency services and pharmacies. We have extensive expertise within our non-plannable care research group, about triage systems, both by telephone and physical, in general practice and in hospital services as well. In addition to re-using routine data, generated at GPCs, emergency services and pharmacies via iCAREdata for scientific research into the organization of care, we also focus on monitoring infectious diseases, prescribing behavior and quality of care (including monitoring antibiotics prescribing behavior by doctors and the results of interventions).
In addition to research expertise, I gradually gained experience in interprofessional collaboration, networking and project management.
On September 1, 2018 I obtained the certificate of Data Protection Officer, which is important for the continuation the optimal protection of patient data in the iCAREdata project. In this context, I am also a voting member of the Advisory Council for Data Protection of the University of Antwerp.
In medical education I mainly focus on topics related to our research and my expertise in data governance: acute care in primary care settings, optimal registration in the electronic health records (EHRs), triage in general practice, general GP topics and of course also in the IPSIG module (interprofessional collaboration in health care).
As far as research is concerned, we currently focus primarily on triage in primary care, both by telephone and physically. We work in close collaboration with emergency doctors, nurses and general practitioners. Monitoring infectious diseases has been an additional skill since COVID-19, enabled by the daily delivery of routine data from the iCAREdata partners.
Since being a founding member of EurOOHnet (www.eurOOHnet.eu), our research centre is also actively involved in the annual conferences of this research network and we can also frame healthcare in Belgium within Europe. In addition, EurOOHnet offers us the opportunity to quickly and efficiently address research partners from more than 15 European countries.
Department
Statute & functions
Zelfstandig academisch pers.
Bijzonder academisch personeel
Assisterend academisch pers.
Internal mandates
expertenorgaan
expertenmandaat
mandaat
sociaal mandaat
bestuursorgaan
bestuursmandaat