Ivo Dewit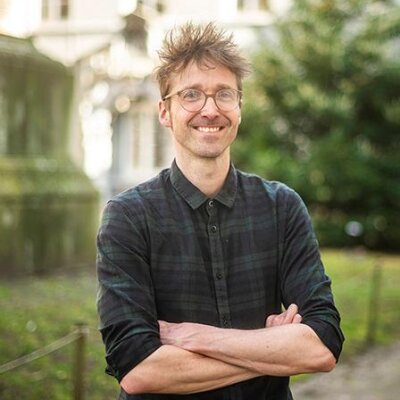 Ivo Dewit is postdoctoral researcher at the University of Antwerp, Belgium with a background in business studies, change management and product development. His current research focuses on:
1. increasing the efficiency of the process from early stage (FEI) ideation of new products and services towards feasible market opportunities in organisations.
Download: Toolkit Idea ² Market
2. well-designed products and services result from a thorough understanding of the needs of users. The importance of a user-centred approach cannot be emphasized enough.
More info is to be found at: HCD Roadmap | a blueprint for the design process
Download: HCD Roadmap & manual
3. the design of product service systems that account for a prolonged life span due to a combination of products and services, their unique interaction with the user and the experience it leverages.
Download: Toolkit - PSS design & strategic rollout
Accompanying book: Toolkit Product Service System design | Product Service System strategic rollout
Interested in the application of the toolkit: look at the teaser
PSS design inspiration on our pinterest page.
More research about the author's PSS design method, tools and research behind it.
The PSS design toolkit is an ongoing effort to develop a methodology, with tools and techniques, for designing meaningful Product Service Systems. It mixes state-of-the-art insights from the domains of systems and systemic thinking, service design, human-centered design, interaction design, product design and design thinking.
The PSS strategic rollout toolkit focuses on three key aspects of potential PSS upscaling: exploring vs. exploiting; leveraging a shared organizational logic for supporting PSS; and PSS-oriented collaborative team set-up and clarity on stakeholder co-creation.
ISBN 9789057186608
4. Co-founder of Service Design Network (SDN) Belgium
https://youtu.be/c2Pi9hJ-TXk (service design,
We want to build a community that brings together design practitioners, academics and students to advance the discipline and to create a better understanding and a greater awareness of the value of service design in the market
Department
Statute & functions
Assisterend academisch pers.
principal research fellow
Internal mandates
expertenorgaan
expertenmandaat