Jouke Casper Verlinden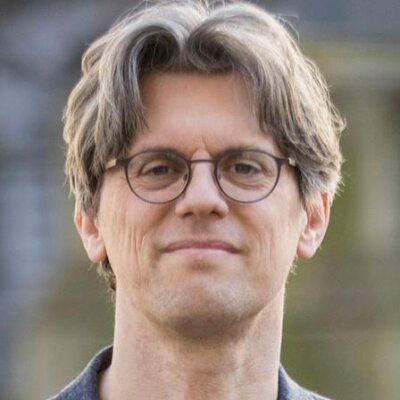 Jouke Verlinden (PhD Design Engineering) is Associate Professor Augmented Fabrication, exploring the domains of Augmented Reality and Digital Fabrication for improving (or better: augmenting!) human-centered design.
He received his MSc cum laude in computer science, and has a background in interactive computer graphics and virtual reality. He worked in industry as interaction designer and project manager for 7 years before returning to academia. Since 2000 he is acted as associate professor at the section of computer aided design engineering at the Faculty of Industrial Design Engineering, TU Delft. He has published >80 scientific articles and 1 patent.
Prof. Verlinden has successfully led several EU and Dutch funded projects focused on augmented reality and additive manufacturing (Smart replicas, Sail Simulator, kinetic-mirror, full scale 3D-scan & print of sports cyclist Tom Dumolin, augmented prototyping, Factory in a day - augmented awareness ). His latest project in Delft focused on Ultra-Personalised Products and Services. He was also co-initator of long-term collaboration with thought leading artists, including designer Joris Laarman, designer/ceramist Maaike Roozenburg, maker Joris van Tubergen, and couturier Iris van Herpen.
Furthermore, he acted as guest editor for CAD journal, International Journal of Interactive Design, Engineering, and Manufacturing, and co-founded a magazine series on Augmented Reality and Art. Furthermore, he co-founded a successful full semester academic curriculum on advanced prototyping, and is responsible for a online Masterclass on advanced Manufacturing hosted on EdX. Recently, one of his co-authored works received an best paper award at the ASME DETC conference (2017), while he received the 2016 Purmundus Award for the 3D printed bicycle.
Department
Statute & functions
Zelfstandig academisch pers.
Internal mandates
mandaat
bestuursmandaat
expertenorgaan
expertenmandaat
bestuursorgaan
bestuursmandaat
expertenorgaan
expertenmandaat
bestuursorgaan
bestuursmandaat
expertenorgaan
expertenmandaat