Koen Verhoest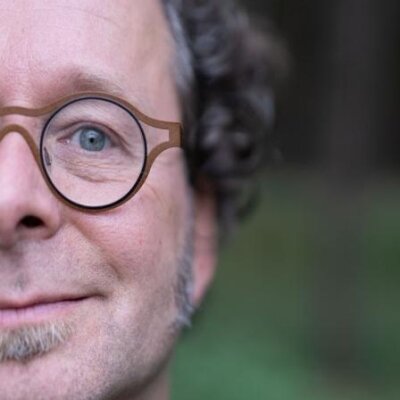 Please check out his latest book:
With F. Six (eds.) (2017), Trust in regulatory regimes. Cheltenham: Edward Elgar. http://www.e-elgar.com/shop/trust-in-regulatory-regimes . Link to the introductory conceptual state-of –the-art chapter: https://www.elgaronline.com/view/9781785365560.xml
Full CV 2020: https://www.dropbox.com/s/lmpzj2pexnxrnkz/CV%20and%20publication%20list%20Koen%20Verhoest%20January%202020%20def.pdf?dl=0
Koen Verhoest (PhD.) holds, since February 2012, a research professorship (ZAPBOF) in Comparative Public Administration and Globalization at the Department of Political Science (Now: Research Group on Politics & Public Governance, before: Public Administration & Management), University of Antwerp.
In order to study public governance issues from an interdisciplinary angle combining public administration and political science research, the research group Politics & Public Governance was created in 2018 from a merger of the research group on Public Administration & Management with political science research groups. The research group of Politics & Public Governance encompasses 5 professors, 6 postdocs and one research manager, and about 21 researchers (May 2020) is one of the four research groups of the department of Political Science. Koen Verhoest is spokesman of this research group.
Koen Verhoest is also main promotor of the GOVTRUST Centre of Excellence on 'Trust in Multi-level Governance', one of the 13 UAntwerpen Centres of Excellence. The Centre brings together four research groups and different disciplines, including political sciences, public administration, communication sciences, public law and behavioral economics.
He was affiliated to the Public Governance Institute (University of Leuven) untill 2017. Before he was Associate Professor and Research Manager at this latter Institute. He has a master in political Sciences, a European Master in Public Administration as well as specialized studies in economics. His PhD was in public administration at the Catholic University of Leuven (Public Management Institute).
Public Administration research at University of Antwerp ranked 35th on Global Shangai Ranking for PA 2018 http://www.shanghairanking.com/Shanghairanking-Subject-Rankings/public-administration.html
His main research interest is on the organizational aspects of public tasks/regulation and their governance in multi-level and multi-actor contexts, including the autonomy, control and coordination of (regulatory and other) agencies, the governance of liberalized markets, and the governance of (public private) partnerships and other forms of collaboration. Moreover, he studies these aspects in an international comparative perspective, enabling to study the impact of globalization and multi-level contexts on the governance and performance of these organizational forms.
He is strongly involved in the coordination of the COST-COBRA/CRIPO network on public sector organization, in which he co-chairs the COBRA steering committee. He was Project Manager of the COBRA-Network ("Comparative Public Organization Data Base for Research and Analysis – network") with 18 research groups in different countries with research focused on public sector organizations (http://www.publicmanagement-cobra.org/ ) since 2003. He was Project Manager of the COST Action COST Action IS0601: Comparative Research into Current Trends in Public Sector Organization (CRIPO) (2007-2011) with 23 countries, 35 research teams and 84 researchers involved (http://soc.kuleuven.be/io/cost/act/index.htm ).
He also co-chaired from 2006 till 2018 the Permanent Study Group on Governance of Public Sector Organizations at EGPA, together with Prof.dr. Per Laegreid (Bergen) and Prof.dr. Sandra van Thiel (Erasmus Universiteit Rotterdam) since 2006 (http://soc.kuleuven.be/io/egpa/org/ ).
From July 2012 till 2016 he was appointed as co-chair, together with assoc. Prof. Anne Meuwese (University of Tilburg), of the steering committee of the ECPR Standing Group on Regulatory Governance ( http://regulation.upf.edu/ ). He is now still member of the steering Committee.
He was representative for Belgium in the Management Committee in the COST-Action TU1001 on Public Private Partnerships in Transport, and actively participating in that network as Chair of AWG1 - country contexts for PPP. He was partner in the EU funded H2020 coordination and support action 'Business Models for Enhancing Funding and Enabling Financing of Infrastructure in Transport (BENEFIT)' (2014-2016) and in the H2020 TROPICO project (2017-2021). He is also Board Member of the International Public‐Private Partnership Scholars Network (IP3SN).
He was doctoral jury member of foreign PhDs from the Universities of Erasmus University Rotterdam, Nijmegen, Wageningen, Bergen (Norway), Exeter, Twente, Copenhagen Business School, Tallinn, and Bradford and held international seminars and talks at the Hertie School of Governance in Berlin, the University of Exeter and PhD courses at IDHEAP at the University of Lausanne and at the University of Roskilde.
He is member of the Flemish Research Council- FW0 expert committee for social sciences (2017 -…), evaluating research proposals for funding. From 2019 onwards he is member of the fellowship panel, evaluating fellowship applications for funding.
He has published extensively in international journals on organization and regulation of public services (among others in Public Administration Review, Organization Studies, Governance, Regulation & Governance, International Review of Administrative Sciences, Public Management Review, Policy Studies, and Public Administration and Development). Books include 'Autonomy and control of state agencies'; 'The coordination of public sector organizations', 'The Governance of Public Sector Organisations: Autonomy, proliferation and performance' and 'Government agencies: Practices and lessons from 30 countries' (all with co-authors published by Palgrave).
He has managed over 30 policy-oriented or fundamental national and international research projects (funded by FWO, BOF, EU, BRAIN and several governments. He leads the inter-university project PSI-CO on public sector innovation through collaboration. He was involved in a FP6 and FP7 project, and is involved as work package leader in the EU-funded H2020 project BENEFIT and TROPICO, as well as TiGRE on 'Trust in Regulation and Governance in Europe'. He was/is promotor or co-promoter of 18 PhDs, of which 13 PhD's have been defended.
He advised several Belgian (federal, regional and local) and foreign administrations and ministeries (in the Netherlands and Ireland) on organizational aspects of public sector reforms, regulation and governance.
Please check out the latest book:
With F. Six (eds.) (2017), Trust in regulatory regimes. Cheltenham: Edward Elgar. http://www.e-elgar.com/shop/trust-in-regulatory-regimes . Link to state-of –the-art chapter: https://www.elgaronline.com/view/9781785365560.xml