Kris Laukens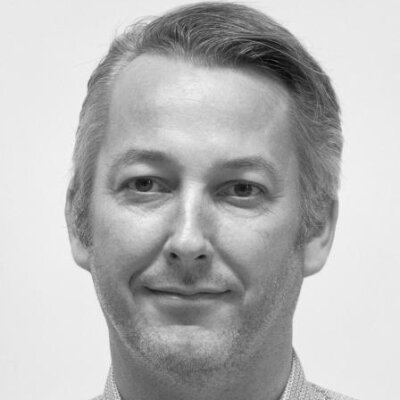 Affiliation
Adrem Data Lab, dept. Computer Science, Faculty of Sciences
IOF Consortium Precision Medicine Technologies (PreMeT) (coordinator)
Center of Excellence (COE) Microbial Systems technologies (MST) (member)
Expertise:
bioanalytical & biomedical pattern discovery and artificial intelligence
data-driven decision support technologies for precision medicine
bioinformatics of microbial systems and infectious diseases
[gen-/transcript-/prote-/epigen-/metabol-]omics data integration
My team:
Post-docs:
Visiting post-docs:
PhD students:
Alumni:

dr. Thanh Hai Dang (defended in 2012)
Prof. dr. Trungh Nghia Vu (defended in 2014)
dr. Wout Bittremieux (defended in 2017)
dr. Matthias Cuyckx (defended in 2019)
dr. Charlie Beirnaert (defended in 2019)
dr. Nicolas De Neuter (defended in 2020)
dr. Stijn Van Hees (defended in 2020)
Summary
I am a biodata science lead at the Biomedical informatics research center (biomina) and the Adrem data Lab at the University of Antwerp. My multidisciplinary biodata mining research team has the ambition to remove crucial limitations in the interpretation of big molecular (such as genome, proteome and metabolome) data by introducing cutting-edge data mining and machine learning technology that transforms biomedical data in actionable insights.
My two core research areas are:
biomolecular pattern discovery: we develop, study and apply data science (pattrern discovery and machine learning) approaches to make sense of large scale bioanalytical data, often with a focus on the interpretation of unexplained information (e.g. originating from mass spectrometry proteome or metabolome analyses);
from interaction model to biological network: we develop, study and apply methods to model and unravel interactions between biomolecules, and reconstruct large scale models of molecular systems, targetting a variety of biomedical and biotechnological applications.
Our techniques are used to generate new insights in diverse areas, ranging from systems biology to personalized medicine.
Context
Both biological sciences and clinical medicine are currently overwhelmed by vast amounts of complex data and are becoming increasingly dependent on information technology for data analysis, interpretation and organisation. Although powerful data mining techniques are nowadays being developed, they are still underutilized in the life sciences. Biomina (biomedical informatics research center Antwerp) is a new interdisciplinary research network for biomedical informatics and established by the University of Antwerp and the Antwerp University Hospital. It was established at the intersection of bioinformatics, medical informatics and translational medicine to address the growing needs in data handling and to enable new interdisciplinary cross-fertilization.