Marion Wasserbauer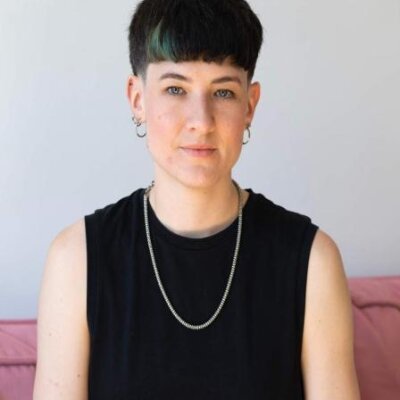 Marion Wasserbauer (she/her) is a guest lecturer at the department of communication studies. In june 2018, she obtained her PhD in the social sciences with her research Queer Voices: Exploring the Roles of Music in LGBTQ Lives. This multidisciplinary research includes following topics: LGBTQs (in Flanders), LGBT and Queer theory, gender and feminist theory, oral history, identity(-formation), media- and literary theory. Discover the life stories on music and being LGBTQ on the Queer Voices homepage.
After completing her PhD, she worked on a research project focussing on the experiences of LGBTQ persons with a migration background in Flanders and Brussels: http://rootsandrainbows.mystrikingly.com/
Starting from october 2020, she works on intersex and transgender topics as a post-doc researcher at Radboud UMC (Nijmegen).
Together with Alexander Dhoest, she coordinates the LGBTQ Forum, a network for academics and members of LGBTQ-related organisations in Flanders.
The interaction of the academic, activist and personal life spheres is another topic of interest: Academia and Identity - when Research meets Activism. Experiences, opinions, insights and outlooks.
Department
Statute & functions
Bijzonder academisch personeel
Internal mandates
bestuursorgaan
bestuursmandaat