Michel Walrave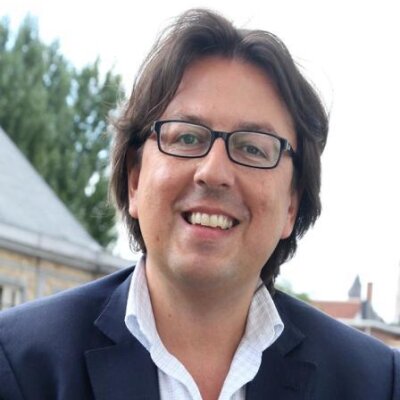 Michel Walrave is a professor at the Department of Communication Studies of the University of Antwerp. At the Faculty of Social Sciences he is vice-dean in charge of service to society. He is also responsible for the research group MIOS.
Since the nineties he conducts research and publishes studies that center around one theme: (online) self-disclosure and privacy.
His research concentrates on individuals' self-disclosure and privacy in interpersonal online communication, particularly on social network sites. He investigates individuals' motives of online self-disclosure, but also related opportunities (e.g. in terms of social capital) and risks (e.g. misuse of personal data in cyberbullying/cyber dating abuse and also NCII (non-consensual distribution of intimate images)). Moreover, how intimate disclosures, e.g. sexting, and their consequences can be understood, is one of the topics of his research.
Besides, he investigates the reasons why internet users entrust personal data to businesses and public administrations/governments and how individuals deal with new forms of interactive persuasive communication. He focusses on how individuals respond to hybrid forms of online marketing that integrate marketing and entertainment and often use or induce personal data disclosures (e.g. apps, social media marketing). He also studies how privacy concern and trust influence the disclosure of personal data and the use of new digital applications, such as health apps and COVID-19 contact tracing apps.
At the University of Antwerp, Michel Walrave teaches two courses on marketing communications (Advertising, Sponsoring & PR; Direct Marketing & e-Marketing) and one course on public and social profit communication.
He is also involved in several national and international research networks, amongst others, as a chairman of the steering committee of the Flemish Knowledge Center on Media Literacy. He is member of the Healthnar network and Belgian partner in the World Internet Project.
In the past, he collaborated in drafting an advice and book on cyberbullying (2009) and one advice and book on minors and online marketing (2011) for the Internet Rights Observatory. For the European Social Fund he conducted research and collaborated in drafting a guide for employers and employees on telework (Time to telework (2003), All Inclusive @ work (2005), Working Differently (2005)).
Michel Walrave is an associate editor of Cyberpsychology and served as a guest-editor of a special issue on privacy.
He holds a master's degree in Communication Studies, a master in Media and Information Sciences and a PhD in Social Sciences (Privacy scanned? 1999, KU Leuven).
More information about publications can be consulted in his bibliography.