Nick Van Oosterwyck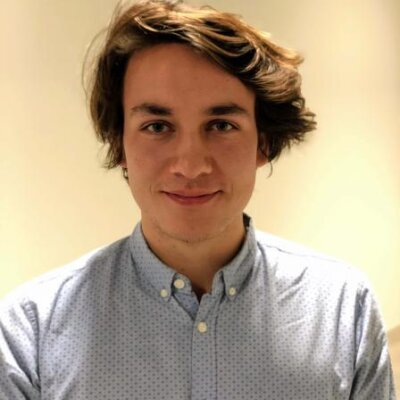 I am a PhD researcher at the University of Antwerp, currently working on the development of a CAD-enabled a priori and online trajectory optimisation for repetitive movements, advised by professors Stijn Derammelaere and Annie Cuyt. My research is funded by a PhD grant of the Research Foundation Flanders (FWO) [1S88120N].
I like robots! While in grad school I discovered I am fascinated by robots and mechatronics, especially those used in an automated production environment. From this interest, I try to conduct further research into more efficient and performant systems. I also enjoy guiding practice sessions and theses.
My research is focused on trajectory optimisation where the use of CAD data is central and has two major topics. The first topic is developing new optimisation approaches which are able to find global optimal solutions of a point-to-point motion task. The second topic is about transferring these new and existing techniques in an online environment to allow for real-time re-optimisation.
I did my graduate work at the University of Antwerp, where I earned a M.S. (2018) in electromechanical engineering, with a minor in automation and entrepreneurship. My master's thesis was about real-time human-robot interactions and combining robotic control with skeleton data from a Kinect 3D camera.
I completed my B.S. in Electromechanical Engineering at the University of Antwerp in 2017, along with a minor in entrepreneurship. In my bachelor's thesis project, I was responsible for the mechanical design of an asphalt solar collector in a new bicycle path at the campus.
Department
Statute & functions
Bijzonder academisch personeel
FWO strategic research grant